'The Masked Singer' Semi-Finals Reveals Identity of the Snowstorm: Here's Who They Are.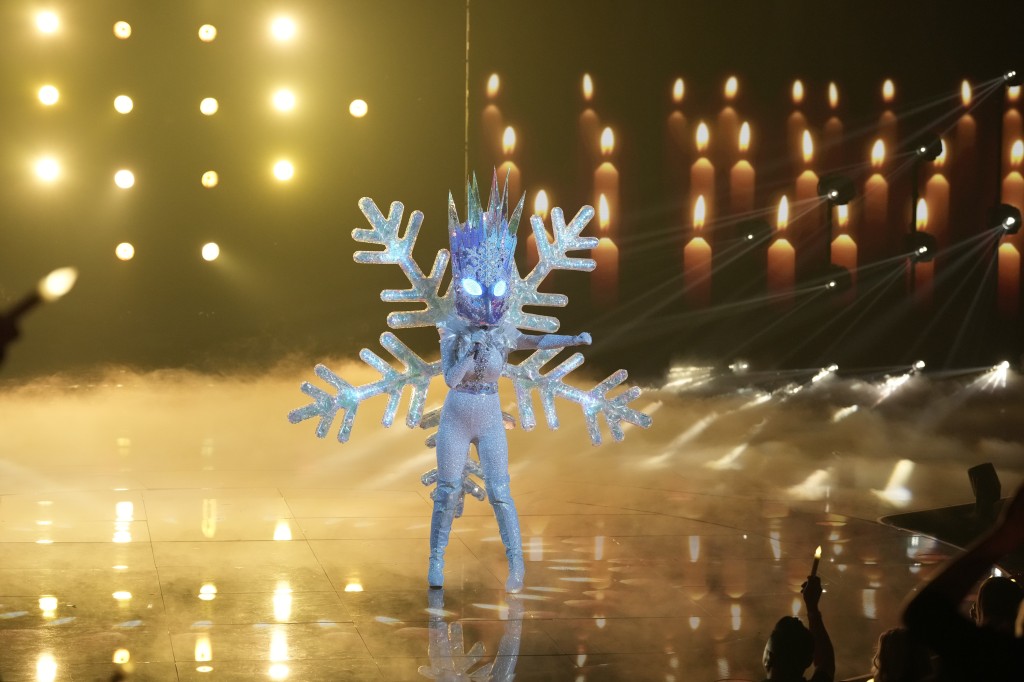 SPOILER ALERT: Do not read ahead if you have not watched the Season 8, episode 10, of "The Masked Singer," "Battle of the Semi-Finals," which aired Nov. 24 on Fox.
Two episodes in one week? "The Masked Singer" returned on Thanksgiving night for its semi-finals (and what appeared to be another subtle jab at host Nick Cannon's baby making skills, via a chyron suggesting he's sitting at the kids' table).
The Thanksgiving-themed installment saw comedian Nikki Glaser unmasked as Snowstorm, leaving two finalists — Harp and Lambs — for next week's finale.
Glaser was unmasked after facing off with Harp and Lambs in a three way battle royale (in which all three took turns singing the song "Since U Been Gone," by Kelly Clarkson).
For Snowstorm, Jenny McCarthy-Wahlberg got it right with Nikki Glaser. Robin Thicke thought it was Whitney Cummings. Nicole Scherzinger picked Iliza Schlesigner. Ken Jeong guessed Kristen Wiig.
Nikki Glaser as Snowstorm joins Ray Parker, Jr., as Sir Bugaboo, Linda Blair as Scarecrow, Chris Jericho as Bride, Adam Corolla as Avocado, George Foreman as Venus Flytrap, George Clinton as Gopher, Joey Lawrence as the Walrus, Le'Veon Bell as the Milkshake, Kat Graham as Robo Girl, Jerry Springer as Beetle, Gloria Gaynor as Mermaid, Mario Cantone as Maise, Daymond John as the Fortune Teller, Barry Williams/Christopher Knight/Mike Lookinland as the Mummies, Montell Jordan as Panther, Jeff Dunham as Pi-Rat, Chris Kirkpatrick as the Hummingbird, Eric Idle as the Hedgehog and William Shatner as the Knight as the celebrities revealed in "The Masked Singer" in Season 8.
This season, "The Masked Singer" adopted a new "King or Queen of Masked Singer" format. That meant three or four costumed celebrities performed each week, but only one moved on to compete against two or three more people the following week.