As fighting rages in Ukraine, the US is sending drones to keep an eye on another tense corner of Europe #SmartNews.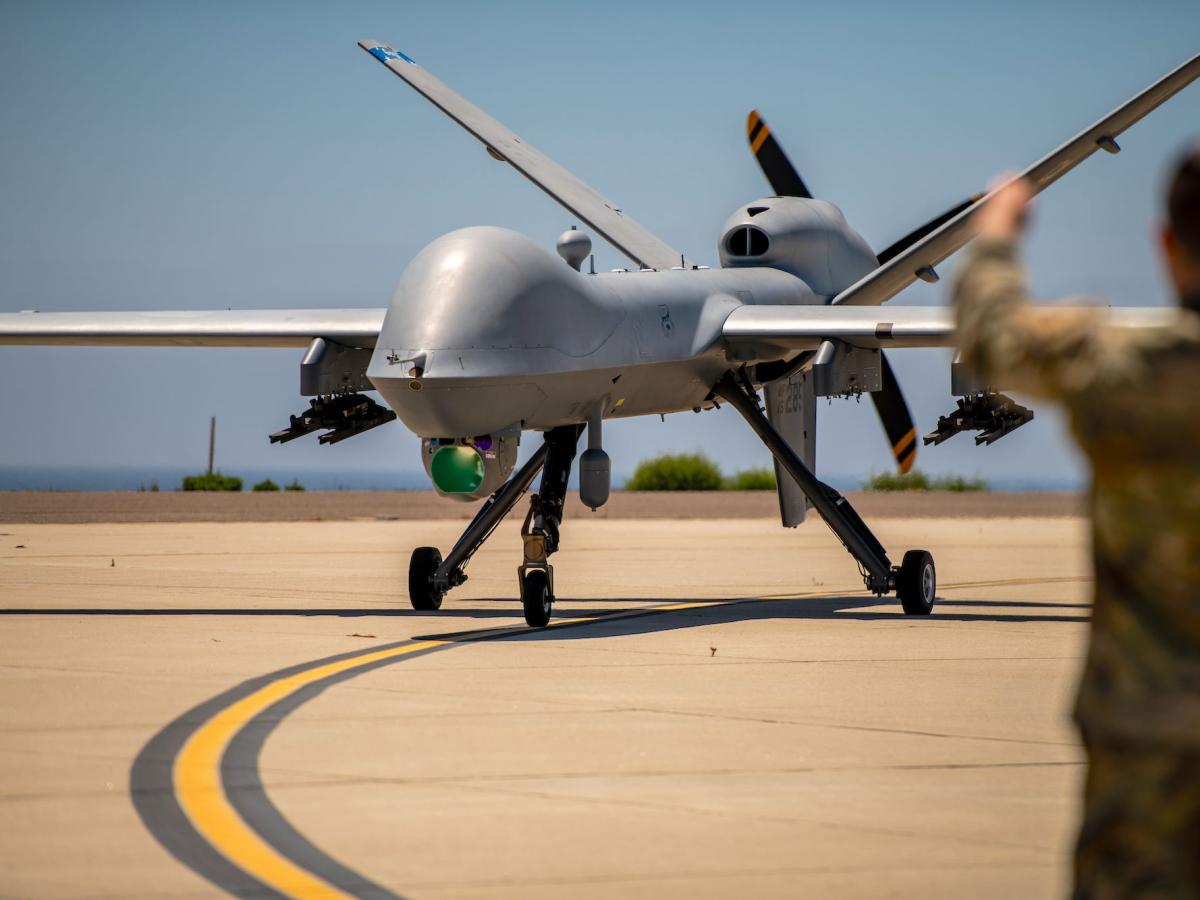 The deployment came amid Russias ongoing attack on Ukraine, which has raised tensions throughout Europe, but the drones also arrived in Greece as that country and Turkey, both of which are NATO allies, wage a war of words over their longstanding territorial and political rivalries.
Their dispute has raised a new challenge for the US and for its NATO allies, as their leaders try to maintain the alliances support for Ukraine and manage a new period of conflict with Russia.
For security reasons, the US Air Force did not disclosed how many Reapers were deployed to the base, but local media has reported eight drones are now operating there.
The Reaper, which can be piloted remotely or fly autonomously, has a maximum endurance of 27 hours and can reach altitudes of 50,000 feet. The drone has "a unique capability" to perform strike missions, gather information, and track "high value" targets, the US Air Force says, and it played a prominent role in the war in Afghanistan.
Larissa Air Base, located in central Greece near the Aegean Sea, "is a strategic location" and the base, which was recently upgraded to accommodate the Reapers, will allow the drones "to easily support both the eastern and southern flanks of NATO," a spokesman for US Air Forces in Europe told Defense News. (Flight trackers have also reported a US-made RQ-4B Global Hawk landing at Larissa, suggesting the base can support even larger drones.)
The deployment was not in response to Russias invasion of Ukraine, the spokesman added, but their placement there "does support deterring and avoiding conflict with Russia."
NATO has in recent years paid more attention to its southeastern frontier, where it borders conflicts in the Middle East and increasingly contentious activity in the Eastern Mediterranean Sea. Since Russia attacked Ukraine in February 2022, the alliance has also heightened its attention on its eastern flank.
Supplies meant for Ukraine are often unloaded at the Greek port of Alexandroupolis and sent via rail through Bulgaria and Romania. The same network supports US deployments to the Black Sea region.
The US presence in the region has also increased considerably, with numerous US-Greek exercises, more shipments of US troops and equipment through Greece, and the deployment of more US assets to Greek bases.
The Reaper deployment and increased US-Greek military cooperation are made possible by an updated comprehensive defense agreement signed in October 2021, which also includes a mutual defense clause.