Recession in US and Europe 'increasingly likely', warn economists
Berenberg sess a recession in the US and Europe as base case for 2023. Aggressive Fed reaction to rise in US inflation to yoy in May & new spike in gas prices in Europe have tipped the balance – fall in GDP in US & Europe has now turned from a serious risk into our base case.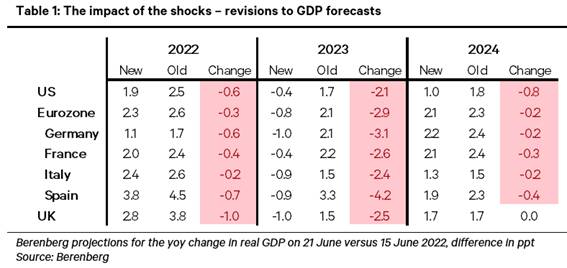 Gain a global perspective on the US and go beyond with curated news and analysis from 600 journalists in 50+ countries covering politics, business, innovation, trends and more.