US, Europe tussle over frenzy of clean-energy subsidies.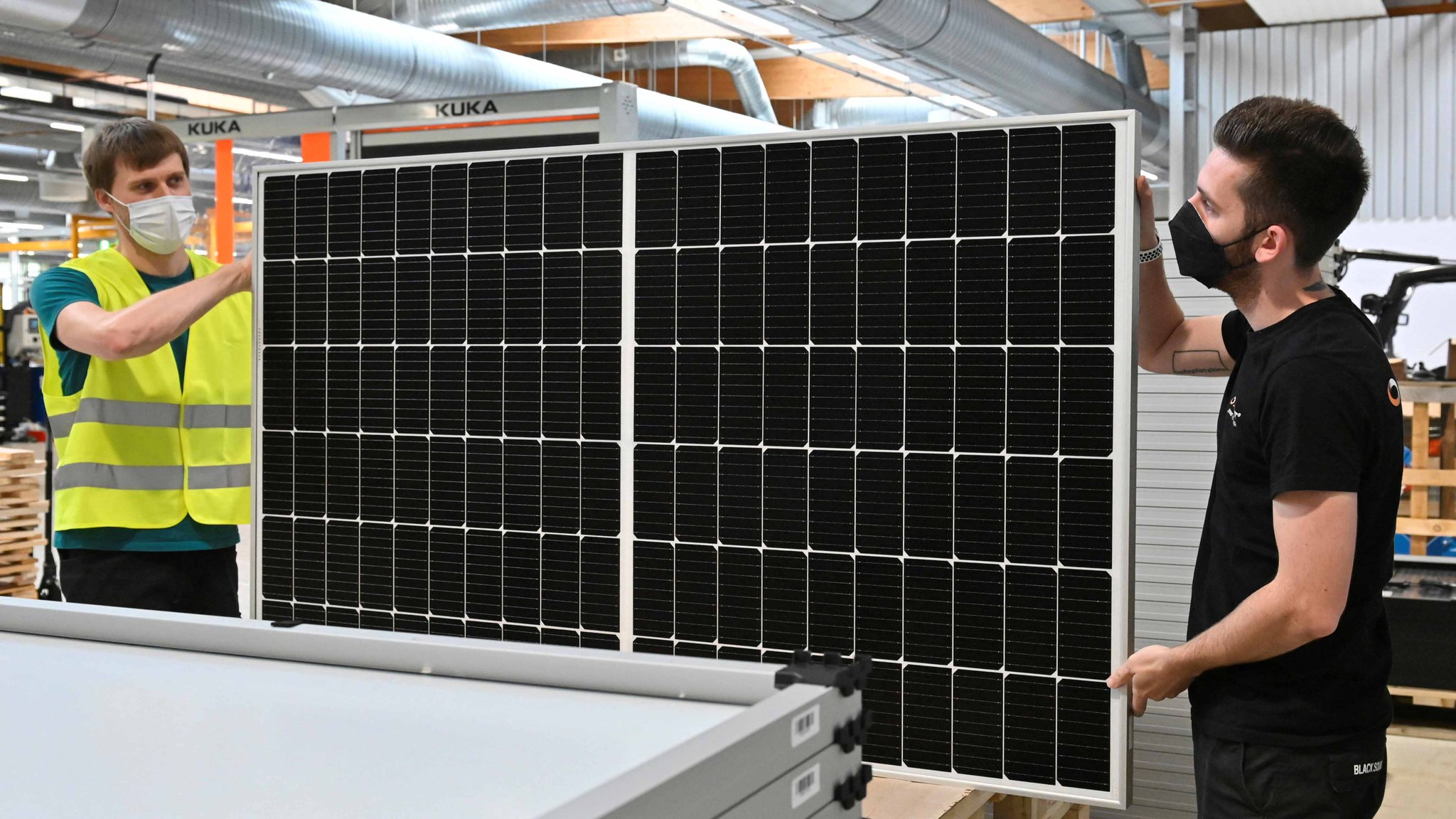 Quotes displayed in real-time or delayed by at least 15 minutes. Market data provided by Factset. Legal Statement. Mutual Fund and ETF data provided by Refinitiv Lipper.
White House press secretary Karine Jean-Pierre said Monday that President Biden had ways to address Europes concerns about the Inflation Reduction Act without going to Congress. 
The already-frantic global competition for green-energy investment escalated Wednesday with the European Union's competition chief calling massive incentives from the U.S. "toxic," as the bloc prepares its own countermeasures.
The U.S. incentives, included in last year's Inflation Reduction Act, have spurred companies to rethink where to spend billions of investment dollars and increasingly prompted America's trading partners to consider their own subsidies.
On Wednesday, the EU's Margrethe Vestager said more climate-related spending is good for the environment and European companies, but the act contains what she called questionable provisions that run the risk of diluting the shared sense of purpose on tackling climate change.
The Inflation Reduction Act includes $369 billion in incentives and funding for clean energy, mostly via tax credits for projects such as solar farms. REUTERS/Brian Snyder/File Photo
The EU's response to the legislation "will be firm, but of course remain proportionate," Ms. Vestager said at a clean-tech conference in Brussels. The bloc wouldn't "go down the slippery slope" of using procurement to favor European businesses, she said.
She later told reporters on the sidelines of the conference that the U.S. legislation was "toxic" in part because of Europe's high and volatile energy prices, which jumped last year as Russia squeezed the continent's natural-gas supplies.
Ms. Vestager said the EU's plan to relax government-subsidy rules is broadly expected to focus on the same clean-tech sectors as the U.S. legislation. Adaptations to state aid rules "must be targeted to the sectors that are really strategic," she said.
Commerce Secretary Gina Raimondo, left, speaks with European Commission Executive Vice President Margrethe Vestager during a U.S.-EU Stakeholder Dialogue during the Trade and Technology Council (TTC) Ministerial Meeting, Monday, Dec. 5, 2022, in Coll (AP Newsroom)
Companies such as Swiss solar-panel maker Meyer Burger Technology AG and the battery-making unit of Turkey's Kontrolmatik Technologies Energy and Engineering say the U.S. incentives have already prompted them to shift their investments. They also say that future investment in the U.S. could come at the expense of their home regions.
The Inflation Reduction Act includes $369 billion in incentives and funding for clean energy, mostly via tax credits for projects ranging from solar farms to battery manufacturing to facilities that remove climate-warming carbon dioxide from the air.