How to Stop Vaping: 8 Tips From Addiction Experts - CNET.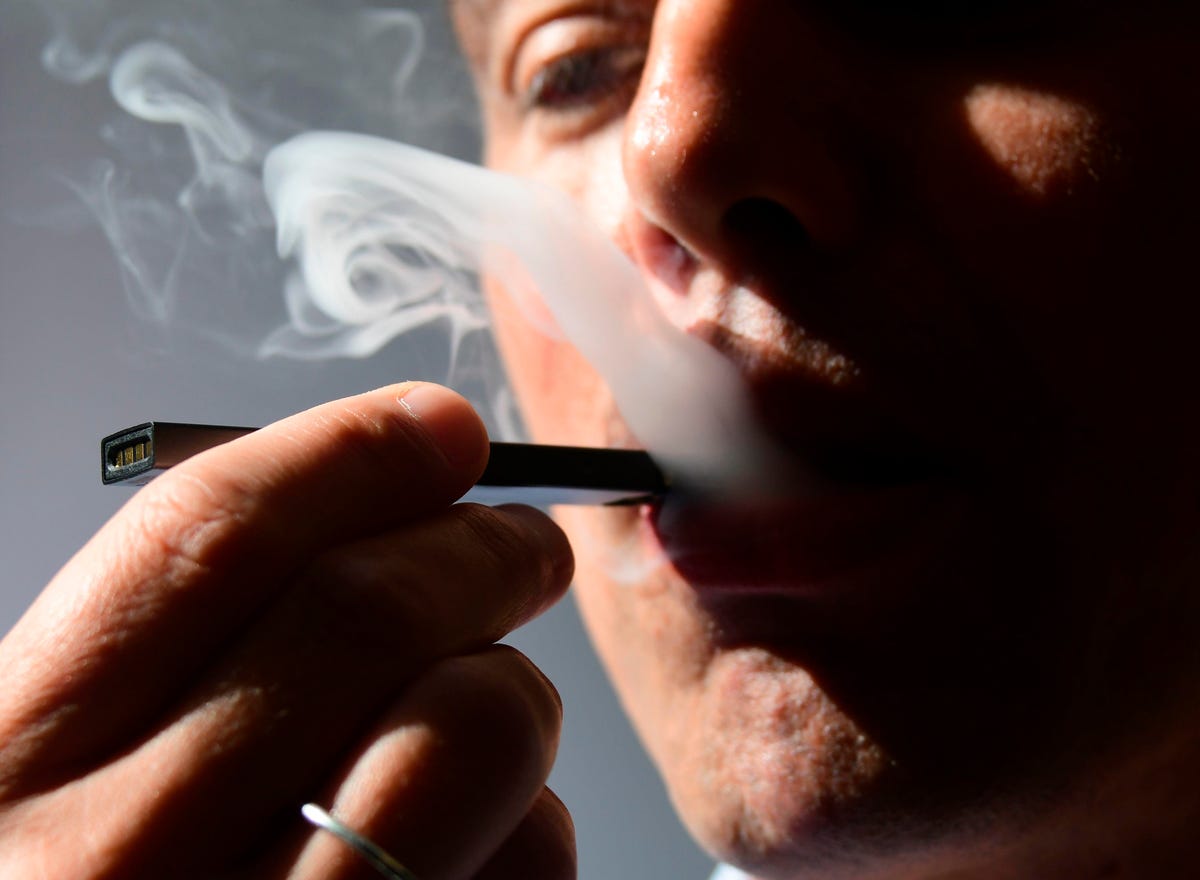 The US Food and Drug Administration has ordered Juul Labs to stop selling its products in the US, including its e-cigarettes and Juulpods, over "insufficient and conflicting data" of the safety of the companys products. This affects a huge portion of the vaping market in the US, but other e-cigarettes including those under the brand name Vuse have remained available since the FDA started authorizing e-cigarettes. 
Vaping became a popular way to stop smoking because it was considered "less harmful" than traditional cigarettes for current smokers and a stepping stone to quitting for good. But be beware that its not always the case: Research shows that as many as 90% of smokers cant quit even after vaping for an entire year. Thats because the nicotine levels in e-cigarettes often match or surpass that of traditional cigarettes, with one "Juulpod" delivering just as much nicotine as a pack of cigarettes.
"Both smoking methods involve nicotine, which is the addictive component," Dr. Lawrence Weinstein, chief medical officer of American Addiction Centers, told CNET. "Inhalation of nicotine will increase dopamine production regardless of the vessel used. The up and down of dopamine levels is what motivates the individual to smoke."
As any former smoker can tell you, quitting is not an easy go and support is key. If youre trying to quit any form of nicotine, try implementing these nicotine-cessation tips.
The first thing you should do when you want to stop using nicotine is to make others aware of your goal and get a support group, even if its just one person. While some behavioral research suggests that keeping your goals to yourself is the best way to reach them, thats not true for addiction.
When it comes to addiction, you should have a supportive circle of people who can help keep you accountable and on the right track. Plus, sharing your intentions means youll also be able to share and celebrate your progress down the road, which can serve as further motivation for quitting completely.
Speaking to an expert might be what you need to quit for good. While you might not find a rehab center near you that treats only nicotine addiction, most rehab centers for alcohol and other drugs are equipped to treat nicotine addiction. For a more personalized approach, try outpatient counseling that includes cognitive behavioral therapy and motivational interviewing.
You can also use a free, confidential text or call line to talk to an expert about addiction. The National Institutes of Health offers both a call line and an online chat system, and provides nicotine cessation resources specifically for men, women, teens, military veterans and seniors.
Truth Initiative, a nonprofit that works to end tobacco and nicotine use, offers a text-to-quit messaging system specifically to help people (especially young people) quit using e-cigarettes.
While many call lines operate as or call themselves "smoking cessation" hotlines, keep in mind that the trained experts on the other side of the line help with e-cigarette use as well.
E-cigarettes are often used as smoking-cessation tools, but research shows that e-cigarettes can be just as addictive as traditional cigarettes because of the nicotine component.