There are a group of current Mets with ties to the 2012 Yankees -- so they know well that a season-ending knee injury to a seemingly irreplaceable closer does not have to derail a season..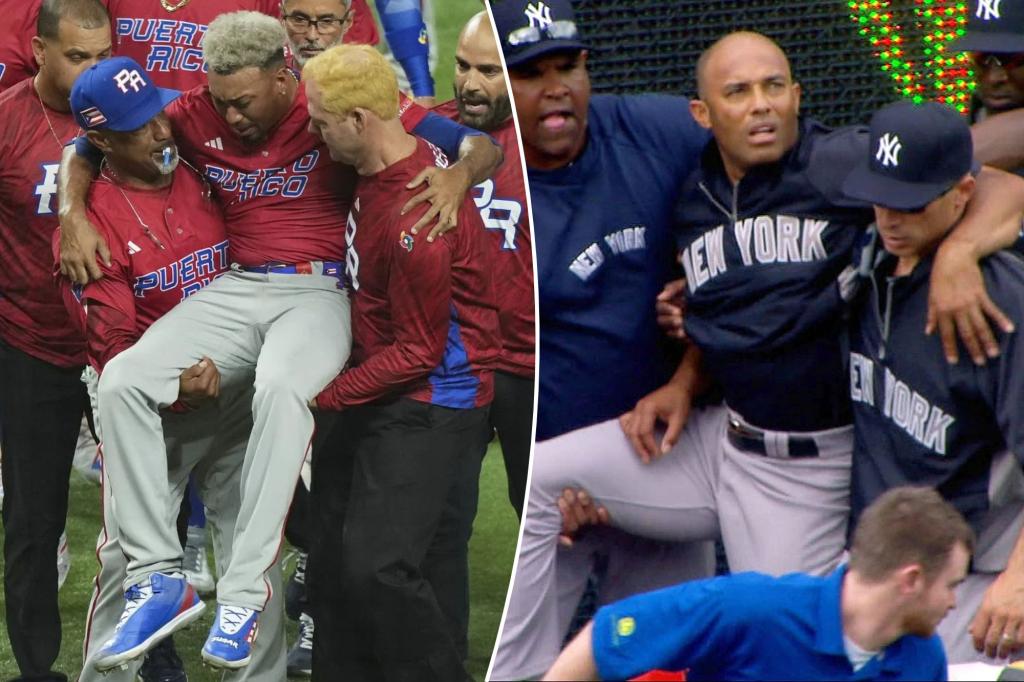 He was so good, so imperturbable and so capable of finding calm and greatness in the hugest moments that, over time, his presence was felt in games before he even entered.
So, when Rivera crumbled on the Kauffman Stadium warning track chasing a flyball during batting practice on May 3, 2012, it felt as if the Yankees had lost much more than just a closer for the rest of the season.
It was not just his wipeout stuff, but that he had gotten off the canvas in New York — in New York — to morph at Citi Field from ninth-inning pariah to endgame messiah.
You could feel other teams desperate to avoid a ninth-inning deficit more than normal. And if the opening chords of "Enter Sandman" produced a certain kind of euphoria and energy in The Bronx, the notes of Timmy Trumpet's "Narco" did the same in Queens.
So when Diaz crumbled Wednesday amid a celebration on the loanDepot Park infield in Miami after he struck out the side to eliminate the Dominican Republic and save a 5-2 World Baseball Classic win for Team Puerto Rico, it felt as if the Mets had lost much more than just a closer for the rest of the season.
Like Rivera, Diaz has a devastating right knee injury — a torn patellar tendon. And it feels as if the Mets have lost a style and substance hard to quantify and impossible to replace.