A solar-powered Tesla pool just opened at a charging station in Germany so drivers can relax while their cars recharge. 🌊 Source: @Yahoo @Tesla @elonmusk.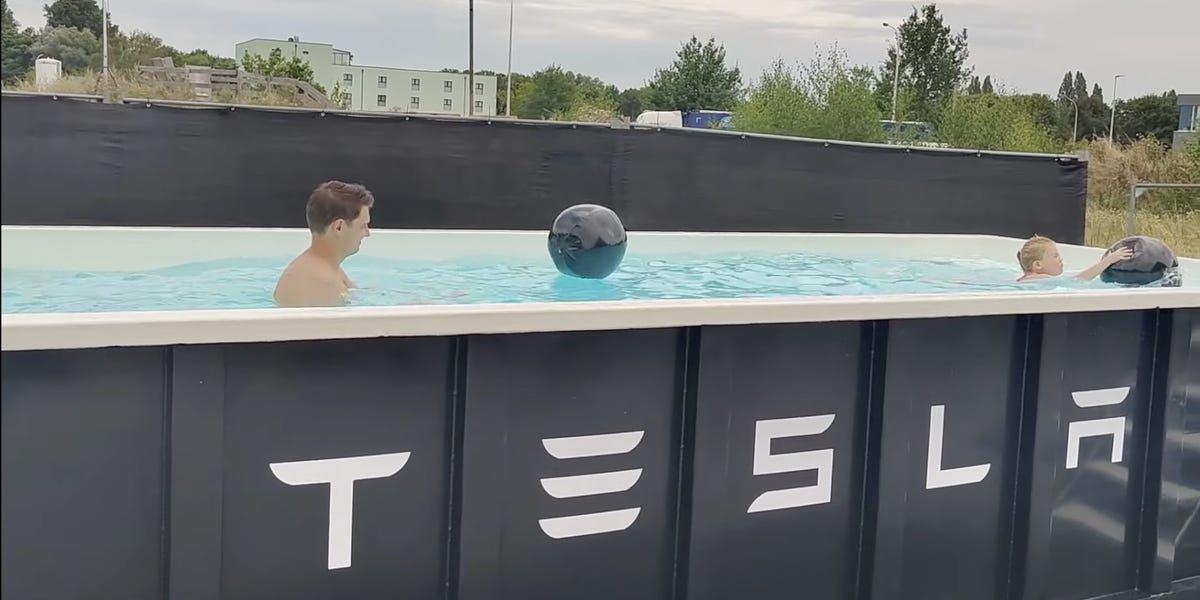 "We all are working together, the three partners with Fastned, Tesla, and Seed & Greet, on the beautiness of the site, on the user convenience," Schüren told David Reich, the host of the Tesla Welt Podcast.
According to Schüren, Tesla said it would provide the ground for the pool, the water, and the energy to run it. Reich also said people from Tesla are taking care of security, safety, and even towels, by partnering with a local dry cleaner.
The pool, which looks like a large black shipping container, only allows four people inside at one time. However, drivers wont have much time to spend in the pool, considering their car will charge in a few minutes.
"I think this is an awesome idea from Tesla," Reich said. "The legacy automakers, they are just finding out that they need a proper, fast charging network, and now this is not enough anymore. If you want to get customers, you also need a super pool."
The charging station in Hilden, which opened in 2020, has 40 charging modules, and is one of the largest chargers in Germany, according to David. The station was opened in a partnership between Tesla, Seed & Greet, and Dutch electric vehicle charging station company Fastned. The station has a solar roof, and the Fastned chargers are powered by sun and wind energy.