Germany Looks at Potential Rationing of Natural Gas After Russia Cuts Supply, kopt WSJ Gas op de bon dus deze winter? Nederlandse gas future #TTF geeft in ieder geval gas #AEX.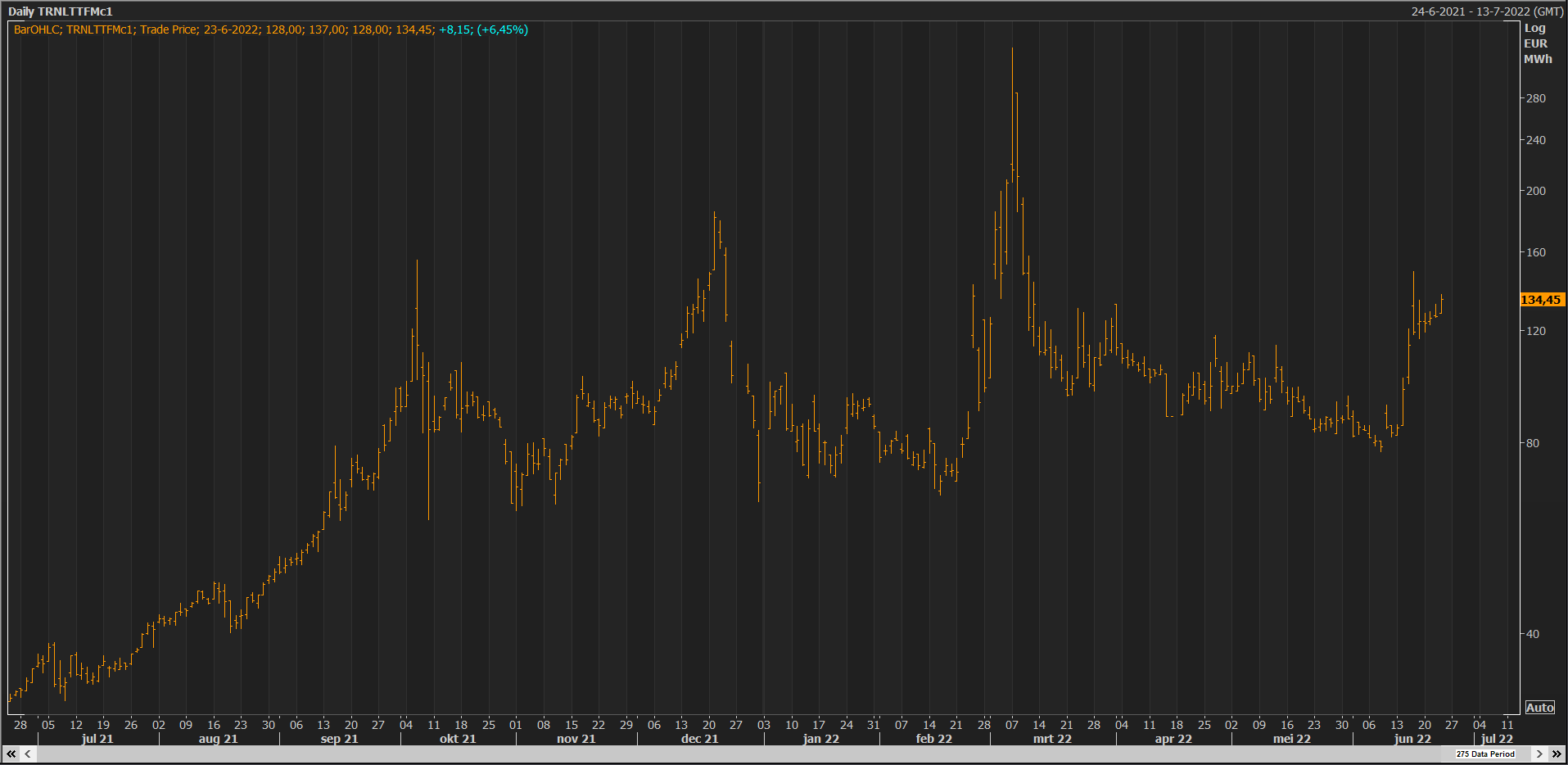 This copy is for your personal, non-commercial use only. Distribution and use of this material are governed by our Subscriber Agreement and by copyright law. For non-personal use or to order multiple copies, please contact Dow Jones Reprints at 1-800-843-0008 or visit www.djreprints.com.
BERLIN—The German government moved closer to rationing natural gas on Thursday after Russia cut deliveries to the country last week in an escalation of the economic war triggered by Moscow's invasion of Ukraine.
Berlin triggered the second of its three-step plan to deal with gas shortages after the Kremlin-controlled energy giant Gazprom, the country's biggest gas exporter, throttled delivery via the Nordstream pipeline by around 60% last week. Germany's gas reserves are at 58% capacity, and the government now expects a gas shortage by December if supplies don't pick up, Economy Minister Robert Habeck said.