German Foreign Minister Annalena Baerbock expects more people to leave Afghanistan for Germany soon. So far, the Government has brought 21,000 Afghans to Germany with the help of Pakistan. That is about two-thirds of all Afghans who have been granted admission to Germany..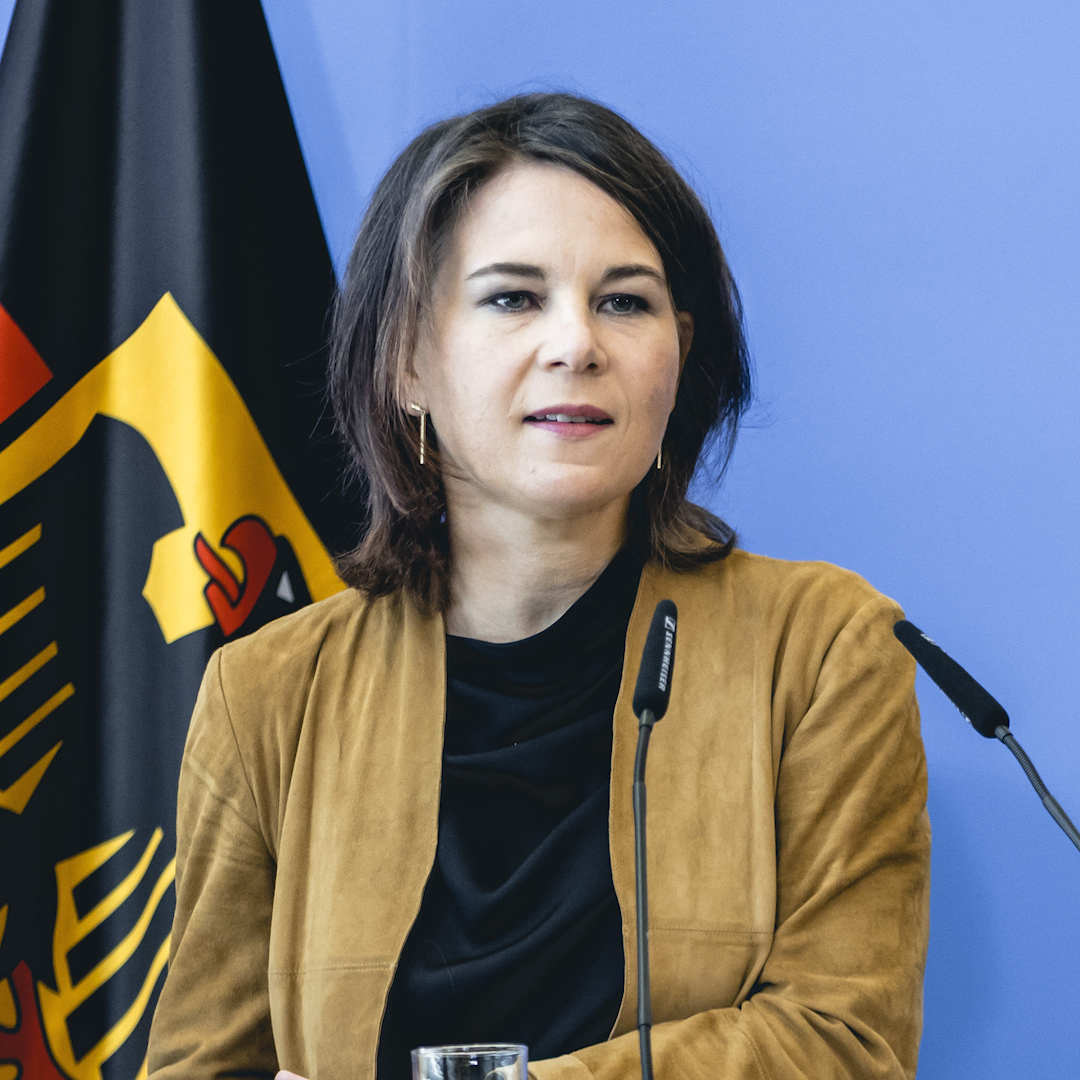 BERLIN (AP) — The German government has managed to get more than 21,000 former local employees and other endangered people out of Afghanistan since the Taliban seized power almost a year ago, Germany's foreign minister said Thursday.
However, around 10,000 people are still waiting for an opportunity to get out with German help, Annelena Baerbock told reporters in Berlin. These are primarily people on a so-called "human rights list" and therefore particularly at risk. Only half of this group has so far managed to leave Afghanistan.
Baerbock said that people who left Afghanistan, mostly through Pakistan, make up around two thirds of the total who have been approved for admission to Germany.
About 75% of the local employees in particular have been able to leave. In addition, almost all German nationals and their families have left the country.
The minister deplored that the economic and humanitarian crisis in Afghanistan continues to get worse and that human rights are being restricted on a massive scale.
One of the main obstacles that keeps people from getting out of Afghanistan is that the Taliban require those wanting to leave by plane to show a passport, which many at-risk people do not have. And neighboring countries insist on visas, which can be expensive and also require owning a passport.
"I would like to say clearly that the difficulties of getting people out of Afghanistan in the first place will unfortunately remain and that is why it will also remain our main task to simply provide support on the ground," the minister said.
STORY: The magnitude 6.1 earthquake struck early on Wednesday about 160 km, (100 miles) southeast of Kabul, in arid mountains dotted with small settlements near the border with Pakistan.Aerial footage filmed by Afghan police on Wednesday (June 22) showed destroyed houses. Other footage showed people in Paktika province digging graves to bury the dead.The earthquake killed some 1,000 people and injured 1,500 injured, he said. More than 3,000 houses were destroyed.The toll makes its Afghanistans deadliest earthquake in two decades, according to U.S. government data.About 600 people had been rescued from various affected areas on Wednesday night, disaster management officials said.
(Bloomberg) -- Sri Lanka was sued in the US by a bondholder after the South Asian nation defaulted on its debt for the first time in history while struggling to stop an economic meltdown.Most Read from BloombergThe World's Bubbliest Housing Markets Are Flashing Warning SignsJuul Soon to Be Ordered Off the Market by FDA, WSJ ReportsElon Musk Says New Tesla Plants Are 'Money Furnaces' Losing BillionsStocks Snap Rally as Recession Fears Mount: Markets WrapPowell Says Soft Landing 'Very Challenging;
U.S. President Joe Biden on Tuesday nominated Arati Prabhakar as the new White House science adviser, who would be the first woman of color and first immigrant to hold such a role if confirmed by the Senate. Prabhakar would head The Office of Science and Technology Policy at the White House. Prabhakar also will play an essential role in Cancer Moonshot 2.0 - an initiative personally important to Biden that aims to cut the cancer death rate in half over the next 25 years.
After demanding money from employees, one of the men fired his gun, at which point there was a malfunction with the weapon that caused it to fall apart.