Germany's Beta Film Swoops on New Movistar+ Original Series 'Simple,' Sells Crime Series.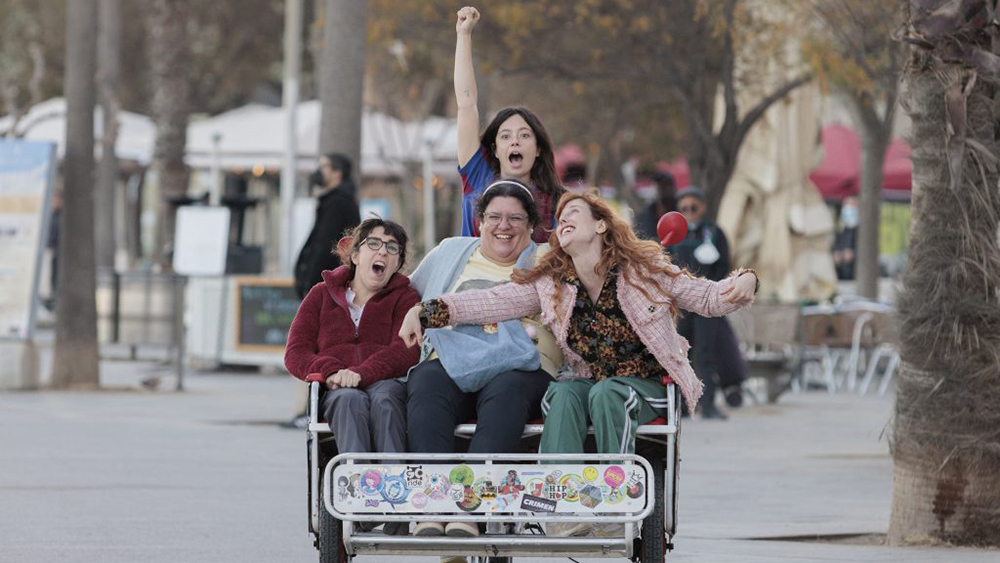 Continuing to tap top series from Spain, Munich-based Beta Film has snapped up international distribution rights to "Simple," the new dramedy by Anna R. Costa, the co-creator of Movistar Plus+'s most-binged series, "Arde Madrid."
Produced by Movistar Plus+ in collaboration with Destrucción y Salvación, "Simple" turns on four young women in their twenties and thirties, who have reached a milestone in their lives: Sharing an apartment as truly independent adults. The series follows the flat mates, all of whom have disabilities, as they navigate the pressures of adulthood and the absurd norms imposed on them by society.
As Costa asked in a Variety interview: "How on earth has society relegated certain people to the margins based solely on their gender, race, cognition, forcing them into social isolation, challenging and abusing them just so they can reclaim their sense of belonging? Isn't it easier for all people to be considered first-class beings, to develop according to their own abilities and desires?"
Inspired by the abstract novel "Lectura Fácil" by Cristina Morales, the series is co-directed by Laura Jou ("Cucut"). The five-episode skein stars award-winning Spanish actresses Natalia de Molina ("Living is Easy With Eyes Closed") and Anna Castillo ("The Olive Tree"), as well as Anna Marchessi ("Amar en Tiempos Revueltos") and Coria Castillo .  
It recently sold Movistar Plus+'s most watched show this year, "Rapa," to Italy's pubcaster RAI and French pay TV channel Polar+, part of the Canal+ Group. Season 2 of "Rapa" is currently in production. 
"Rapa," like Hierro, also produced by Movistar Plus+ and Spain's Portocabo, takes a familiar genre – here, a rural murder mystery – and then tears up the rule book. Javier Cámara, star of Pedro Almodóvar's "Talk to Her," plays a cantankerous literary teacher Tomás who teams up with a female officer to solve the murder of their hometown mayor, setting their differences aside.