India and China won the two posts as delegates for Asia to the Executive Committee of the INTERPOL #World (@MunishPandeyy, @Geeta_Mohan)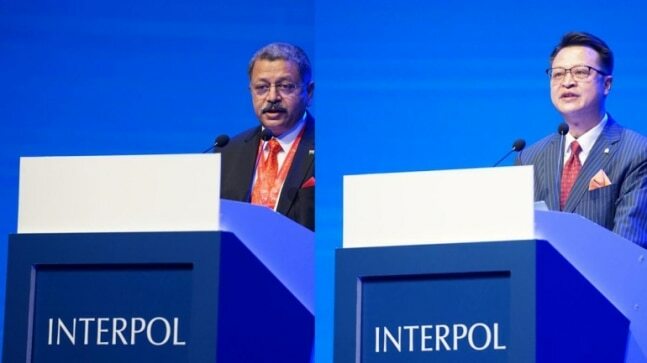 India and China on Thursday won the two posts as delegates for Asia to the Executive Committee of the International Criminal Police Organization (INTERPOL).
It was a tough contest among contestants from five countries - India, China, Singapore, Republic of Korea and Jordan - for two posts to an oversight role at a global crime-fighting body.
India's candidate, Praveen Sinha, a 1988 batch IPS officer who is serving as Special Director of Central Bureau of Investigation (CBI) and Hu Binchen, deputy director general of the Chinese public security ministry's international coordination department, won the two posts from this regional sub-group.
The Executive Committee of Interpol is the governing body in charge of supervising the execution of the General Assembly's decisions and the administration and work of the General Secretariat. It meets three times a year and sets organizational policy and direction.
INTERPOL is a vital body for tackling the rising spectre of trans-national organized crimes, terrorism and cyber-crimes. India will continue to actively contribute to INTERPOL's aims and objectives and to enhance its effectiveness through our professional competence and experience.
Therefore, rights groups and human rights organisations have expressed disappointment over the appointment of Hu Binchen and of the incoming president who was also elected during Interpol's general assembly this week - United Arab Emirates' Ahmed Nasser al-Raisi.
Human rights groups and lawmakers have campaigned against the candidacies of Hu and al-Raisi because of alleged human rights abuses by their respective countries.
However, for India, this is a huge win. Sources said that the victory is the result of an "intense and well-coordinated" election campaign across the world.
Crucial support of friendly countries was sought at bilateral engagements at different levels. Indian Embassies and High Commissions abroad regularly follow up with host governments, according to sources.
Similarly, New Delhi engaged Ambassadors and High Commissioners resident in the capital while India's National Central Bureau (NCB-India) reached out to its counterparts around the world to campaign for this election, according to official sources.