Infosys Q2 Results | Brokerages raise price targets after earnings beat. #Q2WithBQ Read more: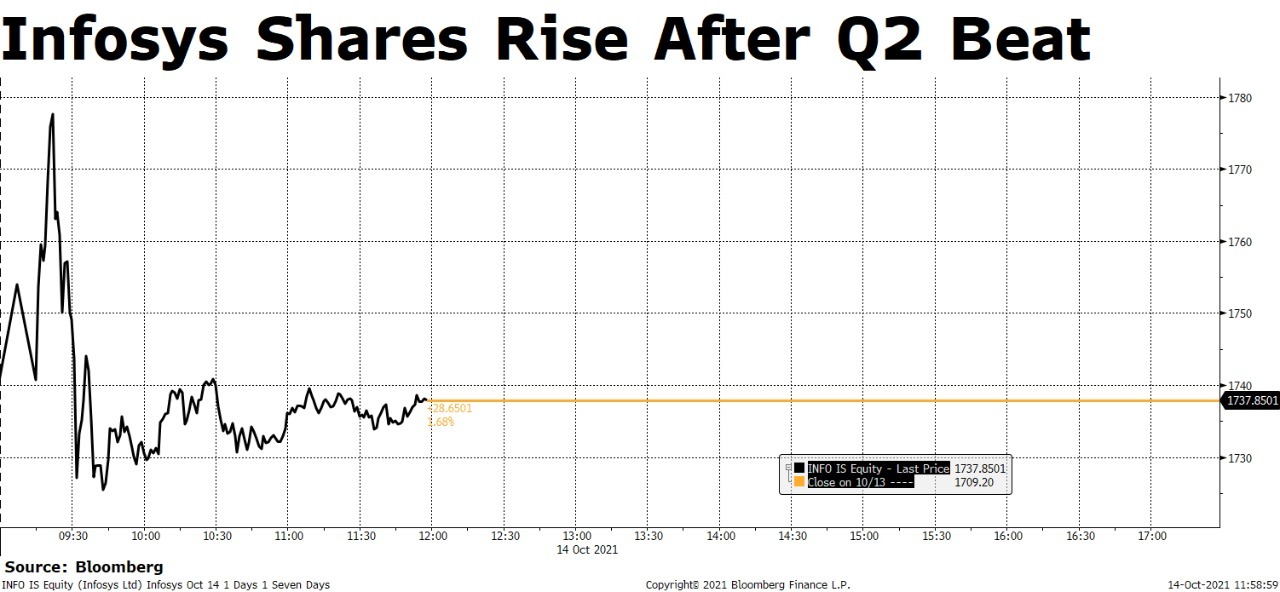 Shares of Infosys Ltd. gained after analysts maintained bullish ratings and increased target prices on the stock as Indias second-largest software services provider beat earnings estimates and raised full-year growth forecasts.
Buoyed by deal wins worth $2.1 billion (about Rs 15,800 crore at Thursdays exchange rate) in the quarter ended September, Infosys raised its revenue growth estimate to 16.5-17.5% for the ongoing fiscal from 14-16% earlier. It, however, maintained operating profit margin forecast at 22-24%.
Shares of Infosys gained as much as 4.3%, to Rs 1,783.6 apiece. Of the 49 analysts tracking the company, 44 have a 'buy' rating, two suggest a 'hold' and three recommend a 'sell', according to Bloomberg data. The 12-month consensus price target implies upside of 13%.
Partial wage hikes for senior employees and intervention for selective skill sets, continued increase in attrition and higher backfilling costs, and higher travel expenses are key margin headwinds.
Top Tweets About The Story