#BQStocks | Here are the #stockstowatch in trade today: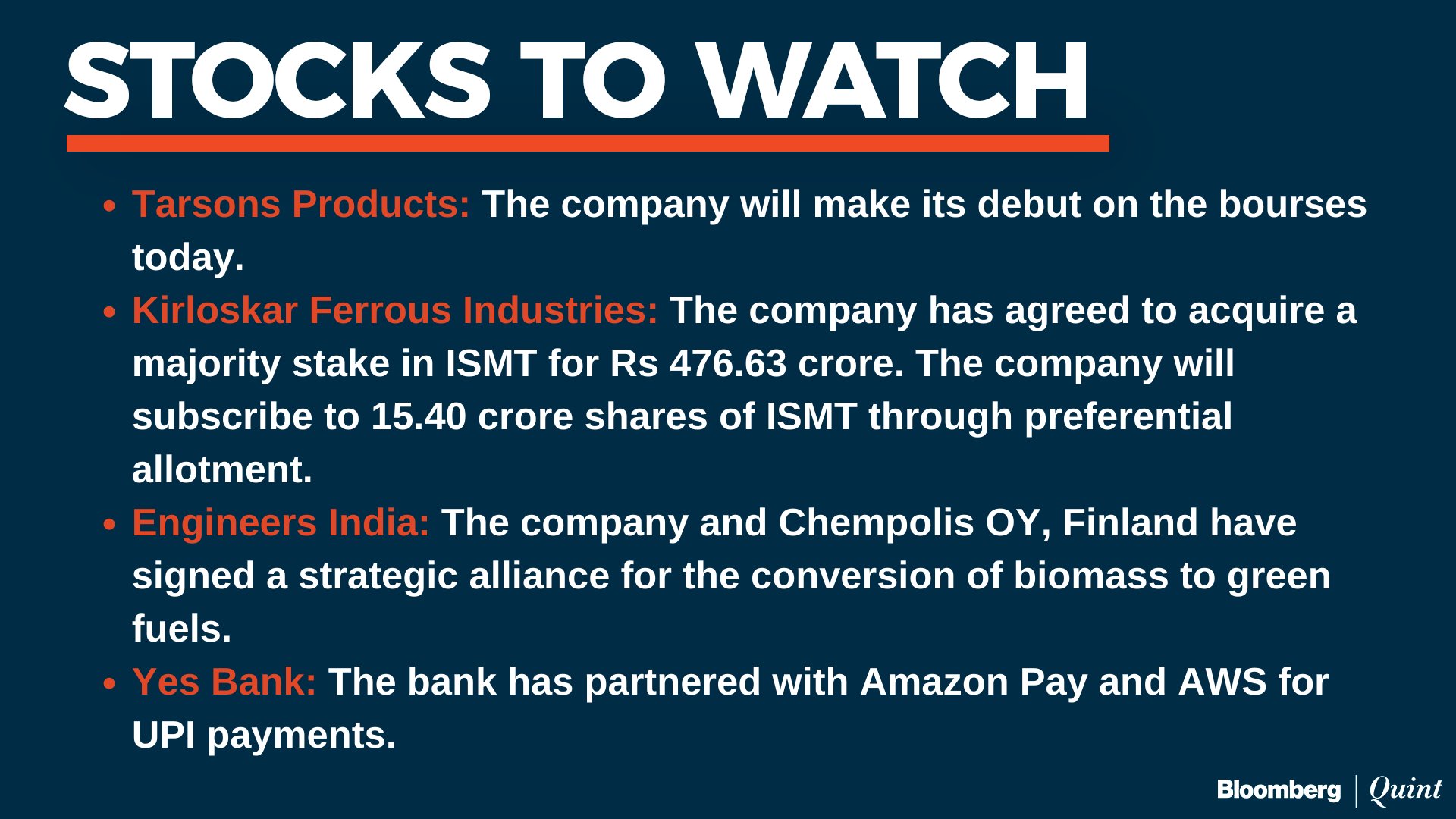 Indias stock benchmarks ended higher at closing on Thursday, buoyed by a resurgent Reliance Industries Ltd. that erased all decline endured after its deal with Aramco collapsed. The S&P BSE Sensex gained 0.78% to 58,795.09. The 30-stock gauge almost rose as much as 0.96% during the day. The NSE Nifty 50 index also rose by 0.70% to 17,536.25.
Kirloskar Ferrous Industries: The company has agreed to acquire a majority stake in ISMT for Rs 476.63 crore. The company will subscribe to 15.40 crore shares of ISMT through preferential allotment. It will have sole control over ISMT. The transaction is subject to various approvals. Further the company's board has approved raising up to Rs 750 crore via issuance of non-convertible redeemable debentures on a private placement basis..
Visagar Financial Services: The board has approved sub-division of face value of shares from Rs 2 to Re 1, and issue of bonus shares of Re 1 each in the ratio of 1 share of Re 1 each for every 2 shares of Re 1 each held by members.
Nazara Technologies: The company has acquired 7,670 shares of OpenPlay Technologies and has paid the consideration by allotment of 6.48 lakh shares of the company to Unnati Management Consultants LLP. Nazara Tech now holds 100% stake in OpenPlay.