Israel Booster Jabs Cutting Severe Covid Even As Cases Surge : Experts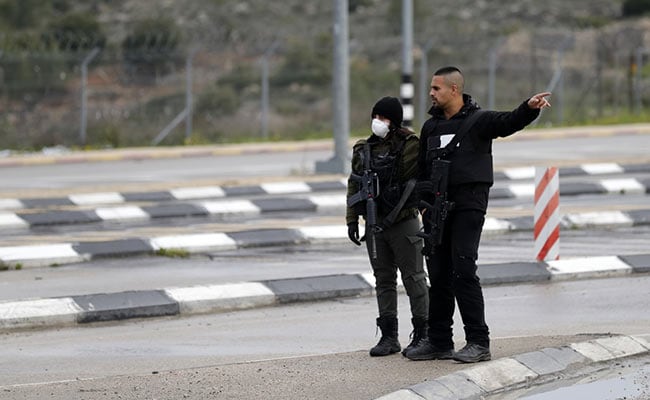 Israels programme of booster jabs has proved effective in reducing severe cases of Covid even as new infections hover near record highs, experts said, citing recent data.
Since taking office in June, Prime Minister Naftali Bennett has insisted he will aim to avoid any new lockdown, a pledge his government has kept even as the country of roughly 9.3 million people regularly records more than 10,000 new Covid cases a day. 
Schools opened on September 1 and synagogues are set to welcome worshippers, with some restrictions, for Yom Kippur -- the Jewish calendars most important day -- when services begin on Wednesday evening.  
To stay open, Israel has opted for a complex policy mix that has caused frustration for families forced to organise repeated Covid tests for their children to attend school or take part in other activities.  
The backbone of Bennetts strategy has been the rollout of a third shot of the PfizerBioNTech vaccine to everyone aged 12 and over, ignoring criticism that the booster jab is unnecessary and unfair. 
Top public health experts, citing recent data, agreed, telling AFP even though daily cases remain high, the booster shot has stemmed the rise in severe Covid cases, warding off a crisis that was brewing last month.  
Israels vaccination rollout that began last December was among the fastest in the world and brought infections to a trickle by June, when all pandemic restrictions were lifted. 
But when cases began surging again through the summer, health experts confronted a key question, said Gabi Barbash, a former health ministry director general now with the Weizmann Institute of Science.
Had the surge been caused by the PfizerBioNTech vaccines waning effectiveness five months after the second jab, or, was the Delta variants ability to break through vaccine protection to blame?
But weeks after the third jab rollout began, the severe case count -- which shot up from more than 70 in late July to 600 by mid-August -- has stabilised, currently standing below 700. Infections also remain very low among the triple jabbed. 
Top Tweets About The Story