اسرائیل و مراکش پس از عادی سازی روابط پیمان دفاعی امضا کردند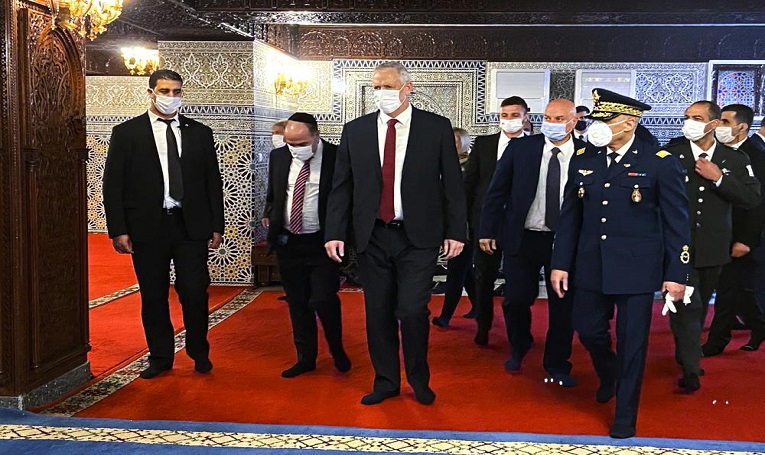 RABAT – Israel and Morocco signed a landmark agreement Wednesday that lays the foundation for security cooperation, intelligence sharing, and future arms sales.
The memorandum of understanding is the centerpiece of a visit this week by Israeli Defense Minister Benny Gantz to Morocco, which established formal relations with Israel last year as part of the U.S.-brokered Abraham Accords.
In a statement, Gantz said that the agreement was "very significant and will allow us to exchange ideas, enter joint projects and enable Israeli military exports here."
The agreement was signed during a meeting between Gantz and his Moroccan counterpart Abdellatif Loudiyi in Rabat, with military attaches and two Israeli parliament members in attendance. Gantz also met with the Moroccan military chief of staff, and was greeted by a color guard of soldiers clad in red tunics, blue slacks and gleaming gold epaulets.
Morocco, the United Arab Emirates, Bahrain and Sudan signed agreements to normalize relations with Israel in 2020 as part of the Abraham Accords, which were brokered by the Trump administration.