US, Israel warn Iran of force if nuclear diplomacy fails via @newscomauHQ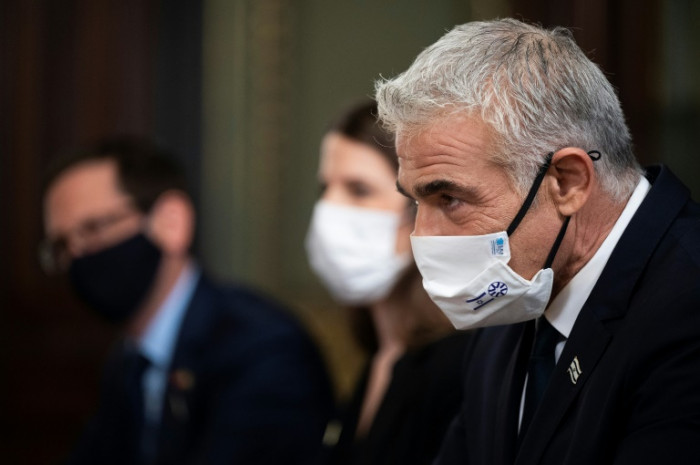 US President Joe Bidens administration hinted Wednesday it could resort to force if diplomacy fails on Irans nuclear program, rallying more closely than ever behind warnings by Israel.
Amid a standstill in negotiations with Iran, US Secretary of State Antony Blinken voiced growing frustration as he held three-way talks with the top diplomats of Israel and the United Arab Emirates, US allies that established relations last year amid shared alarm about Tehran.
Lapid was more explicit, saying that both he and Blinken, as sons of Holocaust survivors, "know there are moments when nations must use force to protect the world from evil."
Enrique Mora, the EU envoy in charge of reviving the troubled deal, plans to visit Tehran on Thursday. He tweeted that he will "raise the urgency" of resuming talks.
"We feel like coming back would still be the best outcome, but were realistic," the US negotiator on Iran, Rob Malley, said at the Carnegie Endowment for International Peace.
"Through its statements and actions, the new administration of President Raisi is sowing doubts on its intention to return" to the deal, a French foreign ministry spokesperson said.
But Tehran believes it needs to defend itself in a hostile neighborhood, with memories still vivid of the brutal 1980-88 war launched by Iraqi dictator Saddam Hussein with backing from the West.
But Israel has already been engaged in a shadow war with Iran, targeting its military sites in ally Syria and carrying out a sabotage campaign inside Iran against its nuclear program.
Top Tweets About The Story