A $3,755 gold golf club gifted to Trump by the Prime Minister of Japan is one of several foreign gifts missing, House Democrats say Is anyone surprised at all? Really?.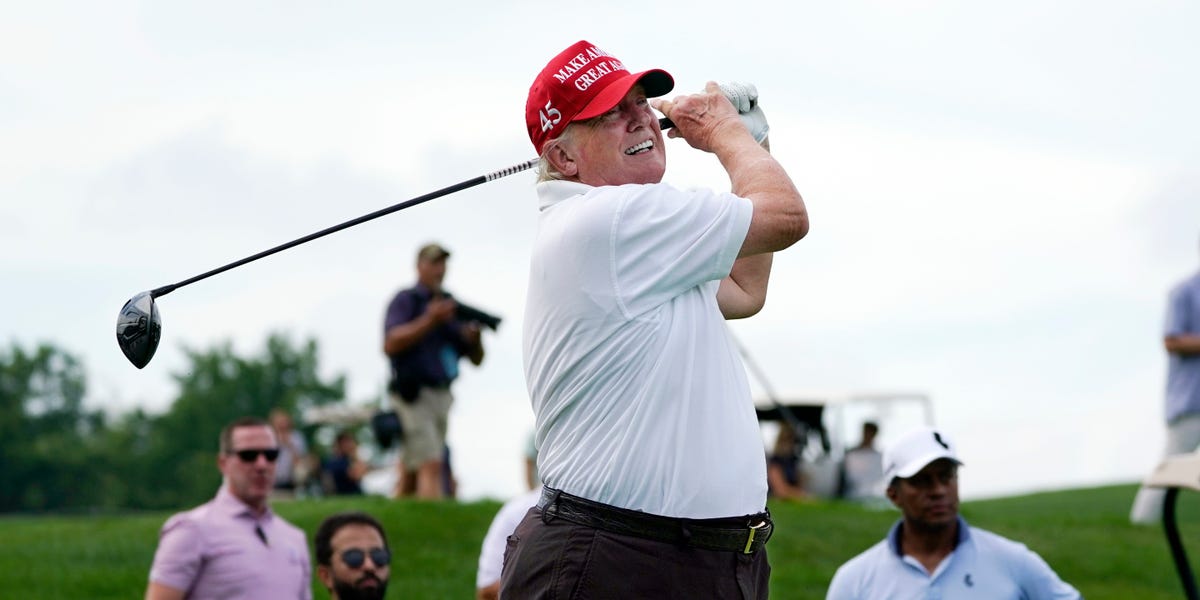 The Foreign Gifts and Decorations Act requires that the president and federal officials declare any gifts from foreign governments that are worth more than the "minimal value" of $415.
Members of Trumps family also received gifts. According to the report, Melania Trump received a number of these undeclared gifts, including a Saudi winter coat worth $3,000 from the Saudi Crown Prince, Mohammed bin Salman bin Abdulaziz Al Saud. 
Some of the gifts have disappeared, the report said. They include golf clubs from the prime minister of Japan valued at more than $7,200 — a single gold golf driver was valued at $3,755 — and a "larger-than-life-sized" painting the president of El Salvador presented to Trump.
"The discovery of these unreported foreign gifts raises significant questions about why former President Trump failed to disclose these gifts to the public, as required by law," the report said. 
It states that "the Trump Administrations failure to disclose more than one hundred foreign gifts President Trump and his family received raises new questions about whether these and other gifts may have been used by foreign governments to influence U.S. policy under President Trump."
The report concluded with the announcement that authorities will launch an investigation to discover any effects these gifts may have had on the Trump administrations decision-making.