ソロモン諸島に林芳正外相が日本政府として初めて訪問し🇸🇧ソガバレ首相と会談   ソロモン諸島を🇨🇳の軍事基地化しようとしているズブズブなソガバレ氏に「🇨🇳と何をしているのか見ている」と釘を刺しています。 また、🇨🇳がデマを撒き散らしている福島処理水放流についても説明.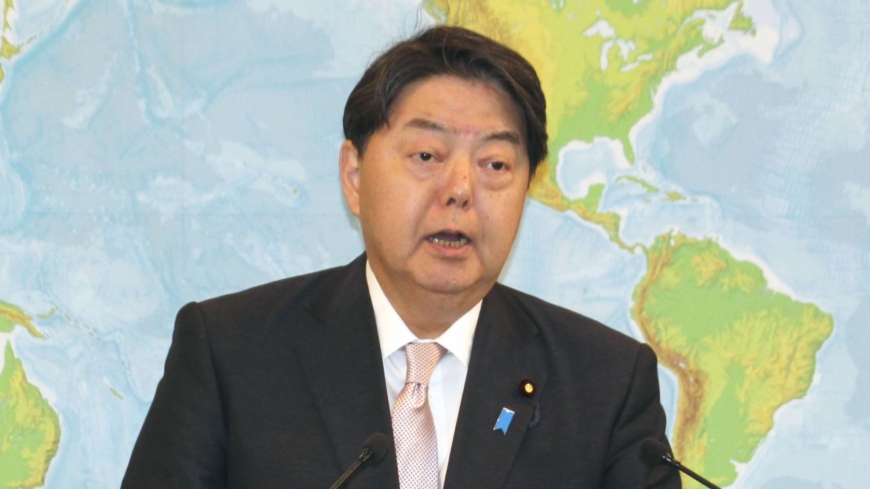 TOKYO (Reuters) - Japanese Foreign Minister Yoshimasa Hayashi discussed global security and Chinas presence in the Pacific with the leader of the Solomon Islands on Sunday, in what was the first visit by a Japanese foreign minister to the island state.
Hayashi said Japan was "watching the developments" of a security pact the Solomon Islands signed with China last year, and discussed the current global security environment with Prime Minister Manasseh Sogavare, according to a statement by Japans foreign ministry.
The visit took place a year after the security pact between China and the Solomon Islands prompted concern from the United States and Australia as China seeks to extend its influence in the region.
Japan said it was ready to provide assistance in maritime security, as it seeks partnerships in Pacific Island countries in promoting regional peace and stability through its Free and Open Indo-Pacific strategy, according to Japans foreign ministry.
Hayashi also sought understanding for Japans plan to release 1 million tonnes of treated water from the wrecked Fukushima Dai-ichi Nuclear Power Plant into the ocean and handed Sogavare a letter from Japanese Prime Minister Fumio Kishida on the matter.