Japan indicates it will fully reopen to tourists in October.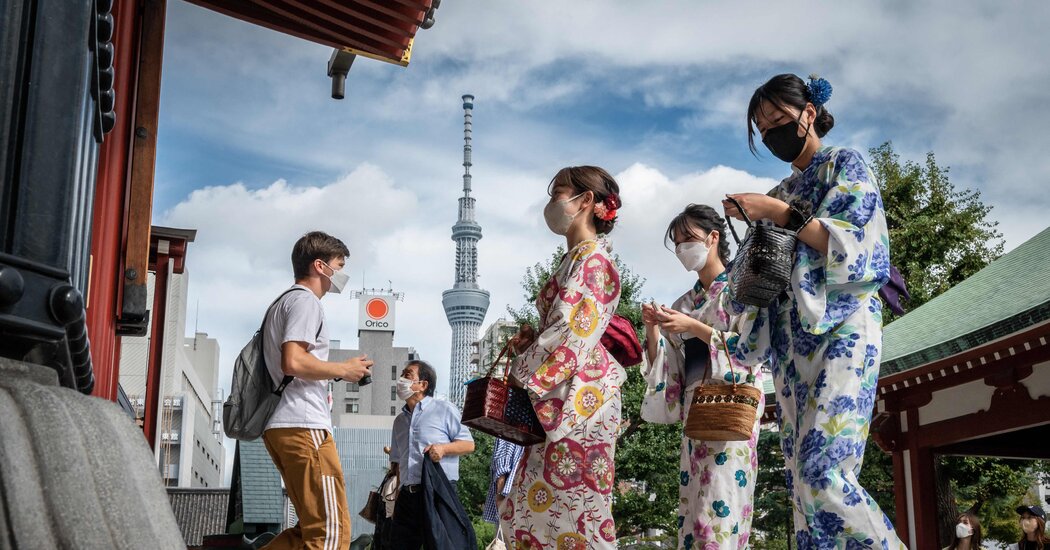 Prime Minister Fumio Kishida of Japan announced on Thursday, Sept. 22, the long-awaited news that Japan plans to fully reopen for foreign tourism on Oct. 11, Bloomberg reported.
While supervised group tours to Japan have been available for the past few months, the restrictions on travel discouraged many people from booking trips. If the plan to reopen more fully moves forward, Japan will welcome back individual tourists and resume visa waivers, among other changes.
Travelers should be mindful that the Japanese government has not yet publicly supplied official details for the reopening. Given prior announcements of plans to reopen for tourism that proved quite limited, TPG recommends travelers await specific details from the Japanese Consulate before booking a trip.
In his Sept. 22 press conference in New York, Prime Minister Kishida said individual tourists will soon be welcomed to Japan without the requirement of visas or group tours.
TPG reached out to the Japanese Embassy in Washington, D.C., and the Japanese Consulate in Chicago for confirmation, but neither provided any further information regarding the visa program. The consulate in Chicago told TPG they had not been given any information about the visa rule change and didnt expect any official updates until Sept. 26, given that this Friday is a national holiday in Japan.
Japans Ministry of Foreign Affairs, which governs entry requirements, has also not yet updated its information page with updated visa information, nor has the visa website for the Embassy of Japan in the U.S. Travelers planning a trip should consult these websites for updates prior to making any travel arrangements.
Assuming Japan visa regulations return to pre-COVID-19 policies, tourists from the U.S. and most other countries will be permitted to visit Japan for periods of up to 90 days without a visa.
However, travelers may need to provide proof of vaccination (including a booster shot) or a negative COVID-19 PCR test to enter the country without quarantine, according to a Kyodo News report cited by The Japan Times.
The cap on daily visitors to Japan, which had recently risen from 20,000 to 50,000, will also reportedly be lifted as of Oct. 11 to allow an unrestricted number of foreign entries, according to the Prime Minister.
Assuming unrestricted visa-free tourism returns to Japan in October, expect there to be a huge uptick in flight, lodging and tour reservations. Once we have confirmed details about Japans return to normal tourism practices, youll want to make arrangements as soon as possible.
Even though signing up for a group tour may no longer be required for entry to Japan, many visitors typically combine a group tour with a few days on either end of the visit for individual travel. Plus, Japans eased travel restrictions will mean that tours will have increased access to people, places and activities that might have been curtailed during the pandemic.