Afghans targeted by the Taliban say they have no idea how to secure Canadian visas #cdnpoli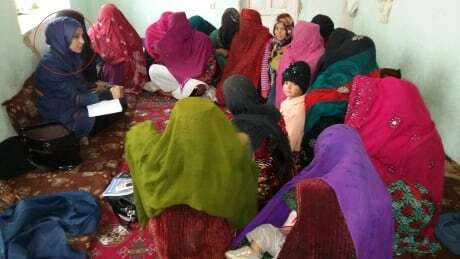 Nelofar Akbari is the kind of woman officials in Western nations liked to cite as an example of progress in Afghanistan — right up to the point when all that progress came crashing down and the Taliban came back.
A graduate of Balkh University in Mazar-i-Sharif, northern Afghanistan, she worked with the German governments overseas development agency on rule-of-law advocacy and passed the bar in 2015. Almost every job Akbari did in the years that followed was risky.
In Mazar e-Sharif, she was involved in domestic violence cases. She worked on terrorism cases involving accused who were Taliban. She toured remote villages, teaching village woman about their legal rights relating to marriage and divorce.
All that work made her a Taliban target. Today, many of the men Akbari helped to put behind bars are free, while she sleeps in a different place almost every night.
"As a human rights activist and member of civil society, Im afraid of those fundamentalists and extremists that think that my words and activism are agnostic beliefs, and as a defence lawyers Im afraid of those criminals that I have run their cases in court and seen sentenced to jail," she said.
When Kabul fell to the Taliban on August 15, Canada and many other Western countries were taken by surprise and scrambled to assist Afghans who had worked for them directly — often as military interpreters or as locally-engaged staff at embassies and on development projects.
In September, the government also announced a separate humanitarian visa program to help Afghans who may not have worked directly with Canada, but who would face a high risk of retaliation from the Taliban — "those who put themselves at personal risk by defending democracy and upholding human rights," as Foreign Minister Marc Garneau put it.
"Canada became the first country in the world to announce a program that will address the growing humanitarian need and welcome 20,000 vulnerable Afghans and we are reaffirming our commitment by increasing the number of vulnerable Afghans to be resettled to 40,000," Emilie Simard, spokesperson for Immigration, Refugees and Citizenship Canada (IRCC), told CBC News.
"This work focuses on women leaders, human rights defenders, religious and ethnic minorities like Sikhs, Hindus and Hazaras, LGBTQ individuals, journalists and others."
Akbari is one of many Afghans who check more than one box on the governments priority list — but she said she has no idea how to get herself noticed, or how the program will work.
Top Tweets About The Story