AP Interview: UN refugee chief says Afghan stability needed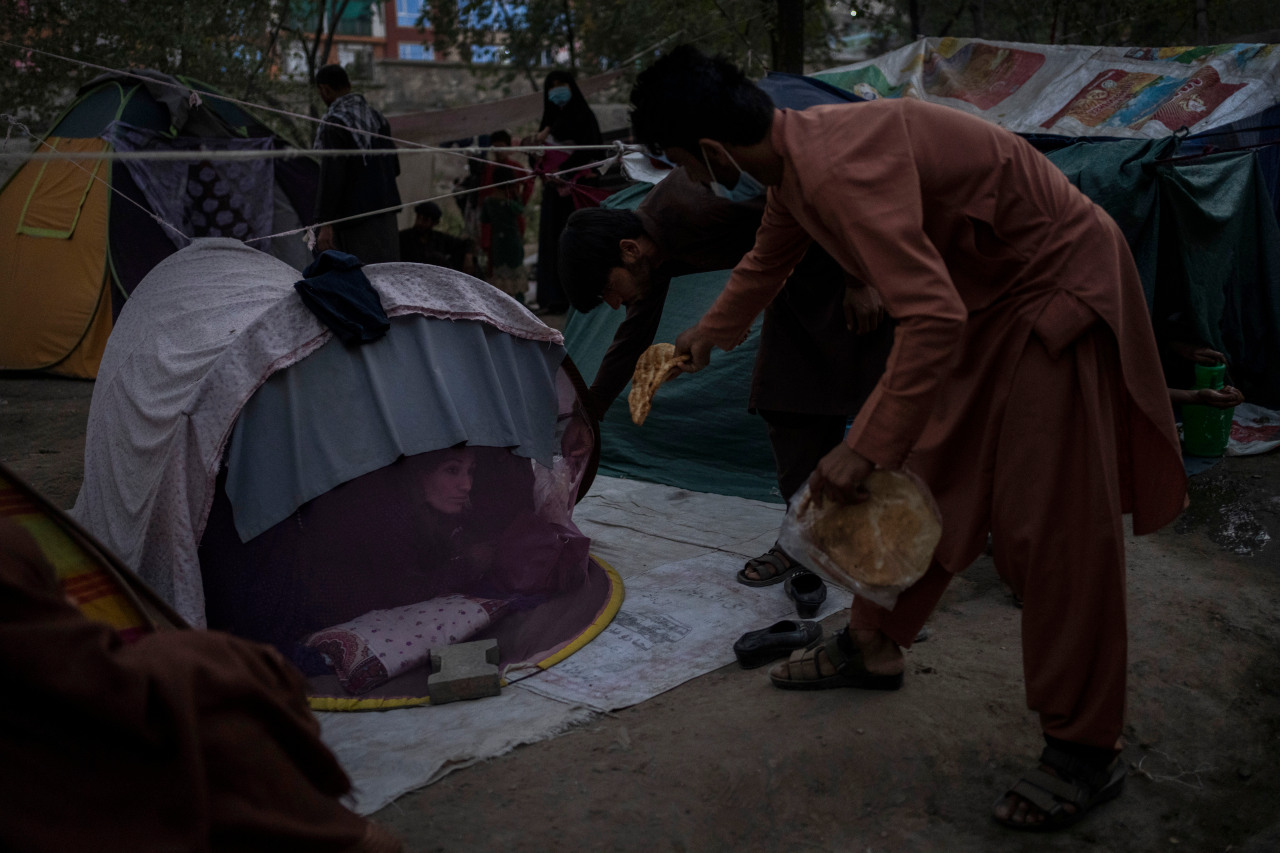 Displaced Afghans distribute food donations at an internally displaced persons camp in Kabul, Afghanistan, Monday, Sept. 13, 2021. (AP Photo/Bernat Armangue)
KABUL – The international community and the Taliban will need to find a way to deal with each other for the sake of stabilizing Afghanistan, the chief of the U.N. refugee agency said Tuesday.
In an interview with The Associated Press, Filippo Grandi said the world faces a difficult choice. He said it needs to balance the danger that an isolated Afghanistan would descend into violence and chaos against the political minefield supporting a Taliban-led government would present.
"The international community will have to balance pragmatism, the need to keep Afghanistan stable and viable, and the political considerations that that would mean supporting a government led by the Taliban," said Grandi.
The Taliban toppled Afghanistan's U.S.-backed government on Aug. 15. They have faced international criticism for forming an interim government made up entirely of Taliban members despite promises to be more inclusive. Governments around the world have said they will not recognize Afghanistan's new rulers until a more inclusive government is put in place.
Grandi said a compromise is urgently needed to avoid an economic meltdown that could cause violence and chaos that would ignite a mass exodus. A collapse of the already fragile Afghan economy would engulf Afghanistans neighbors and ripple across the world, he said.
"It's urgent. This is not one of those developmental issues that one can discuss for five years before coming to a conclusion, but it will require compromises on the part of everybody," he said. "I think that the international community will have to adapt some of its more stringent rules about working with governments ... and the Taliban will have to make compromises as well."
Grandi said he met with Taliban ministers and found that they listened. They have discussions among themselves, suggesting some might be open to an approach that is less harsh, less restrictive than their past rule, he said. He added however that they will be judged by their actions.
Top Tweets About The Story