The Untold Story of How Afghanistan's Fighting Female Governor Salima Mazari Escaped the Taliban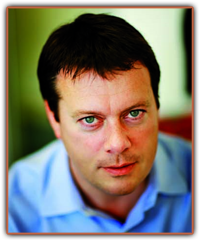 One of only three female district governors in Afghanistan, and the leader of a pro-government militia, the 39-year-old had an international reputation as a fearless fighter. The Guardian profiled her at length. She was interviewed by the Associated Press, Agence France-Presse and other international news outlets, fascinated by her courage in the defense of her district, Charkint, which lies about 230 miles north of Kabul.
Mazari had survived several ambushes and believed herself to be on a Taliban hit list. When the provincial capital, Mazar-i-Sharif, fell to the Taliban in mid-August, she went missing in the commotion and didn't surface in the days following. The fighting in Charkint had been fierce.
"Before the collapse of Kabul and Mazar-i-Sharif, the Taliban attacked Charkint district more than 30 times from different directions," she tells TIME.
Several media outlets, including People magazine and Insider, reported Mazari as possibly captured. On Twitter, supporters worldwide adopted the hashtag #FreeSalima in a campaign demanding her release. Some began to wonder if she was even alive. As stories began to filter in of the Taliban settling old scores—killing a pregnant police officer, and shooting senior security officials—many assumed the worst.
But we can report that Mazari is alive. She was never captured. After a harrowing escape from Afghanistan, she is now at an undisclosed location in the United States.
We are two journalists—Zakarya is an Afghan and Robyn a Canadian—who have reported from the strife-torn country in the past. Zakarya was based in Afghanistan but able to leave for Paris during the evacuation. He kept in touch with Mazari after the Taliban seized power and she went into hiding. Together in a joint rescue effort by Afghans, Americans and Canadians, he helped to play a part in getting her to safety.
With a population of around 32,000, Charkint is a mountainous area of small hilltop villages and grazing lands in Balkh province, near the border with Uzbekistan. When she became governor in 2018, Mazari was determined to bring better outcomes for her community, but the job was never easy.
In her early days in office, she organized the recruitment and training of local militia and government forces to fight against the Taliban. When conflict broke out, she picked up a gun and joined her men on the front line, earning respect as a staunch, outspoken commander. In 2020, she fearlessly negotiated the surrender of over 100 Taliban insurgents.
As the Taliban campaign intensified over the summer, Mazari and her militia held out—inflicting, she says, "large numbers of casualties" on the enemy. But when Mazar-i-Sharif—Afghanistan's fourth largest city—fell on Aug. 14, and the Afghan National Army surrendered Balkh to the Taliban, pro-government fighters were forced to face the inevitable.
She belongs to the Hazara, an ethnic minority persecuted for its Shia faith and Eurasian ancestry by Afghanistan's majority Sunni population. The last time the Taliban seized Mazar-i-Sharif, in 1998, the insurgents massacred some 2,000 Hazara, mostly men and boys.
It seemed that nothing much had changed in the intervening years. Amnesty International reported that the Taliban tortured and killed nine Hazara men in Ghazni province, about 90 miles southwest of Kabul, in July. It was also reported that they had shot 14 Hazara—12 surrendered soldiers and 2 civilians—in Daykundi province at the end of August.
Top Tweets About The Story