USA's 1st all-electric fire engine arrives in Los Angeles.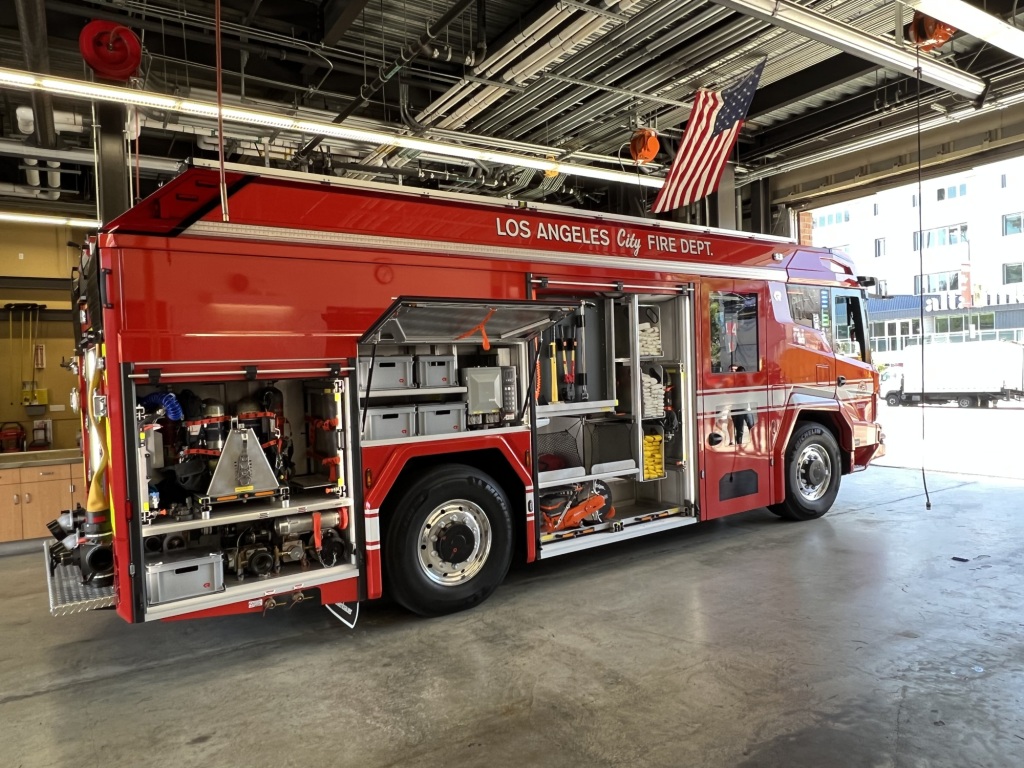 It was a historic day in Los Angeles on Saturday, May 14, with the unveiling of the Fire Department's newest addition to its fleet — the country's first all-electric fire engine.
LAFD officials and local dignitaries gathered at the Los Angeles Fire Department Historical Museum in Hollywood for Fire Service Day and to welcome the fire engine from Austrian-based Rosenbauer, a manufacturing company that builds tools and equipment for firefighters.
The agency ordered the fire engine in 2020, with it originally to arrive in 2021 but complications caused by the coronavirus pandemic got in the way, Assistant Fire Chief Wade White said.
At the time of the purchase, there were only three such Rosenbauer fire engines or trucks in the world, in Berlin, in Amsterdam and in Dubai. Other manufacturers might have produced somewhat-similar ones. But in regard to the United States, LAFD's version is the first ever all-electric fire truck or engine in the country, the company says.
LAFD Chief Chief Kristin Crowley and Mayor Eric Garcetti show off the department's new electric fire engine — the only one like it in the US — during Fire Service Day, Saturday, May 14, 2022, at Fire Station 27 in Hollywood. (Photo by Mike Meadows/Contributing Photographer)
LAFD Chief Chief Kristin Crowley shows off the department's new electric fire engine — the only one like it in the US — during Fire Service Day, Saturday, May 14, 2022, at Fire Station 27 in Hollywood. Chief Crowley drove the new rig to the station. (Photo by Mike Meadows/Contributing Photographer)