COVID-19 Daily Report, October 17: • rolling 14-day positivity • daily positivity • 760 new positives • 7,241 susceptible test encounters • 148 currently hospitalized (⬆️ 0) • 5,370 active cases (⬆️ 123) Get more detailed information at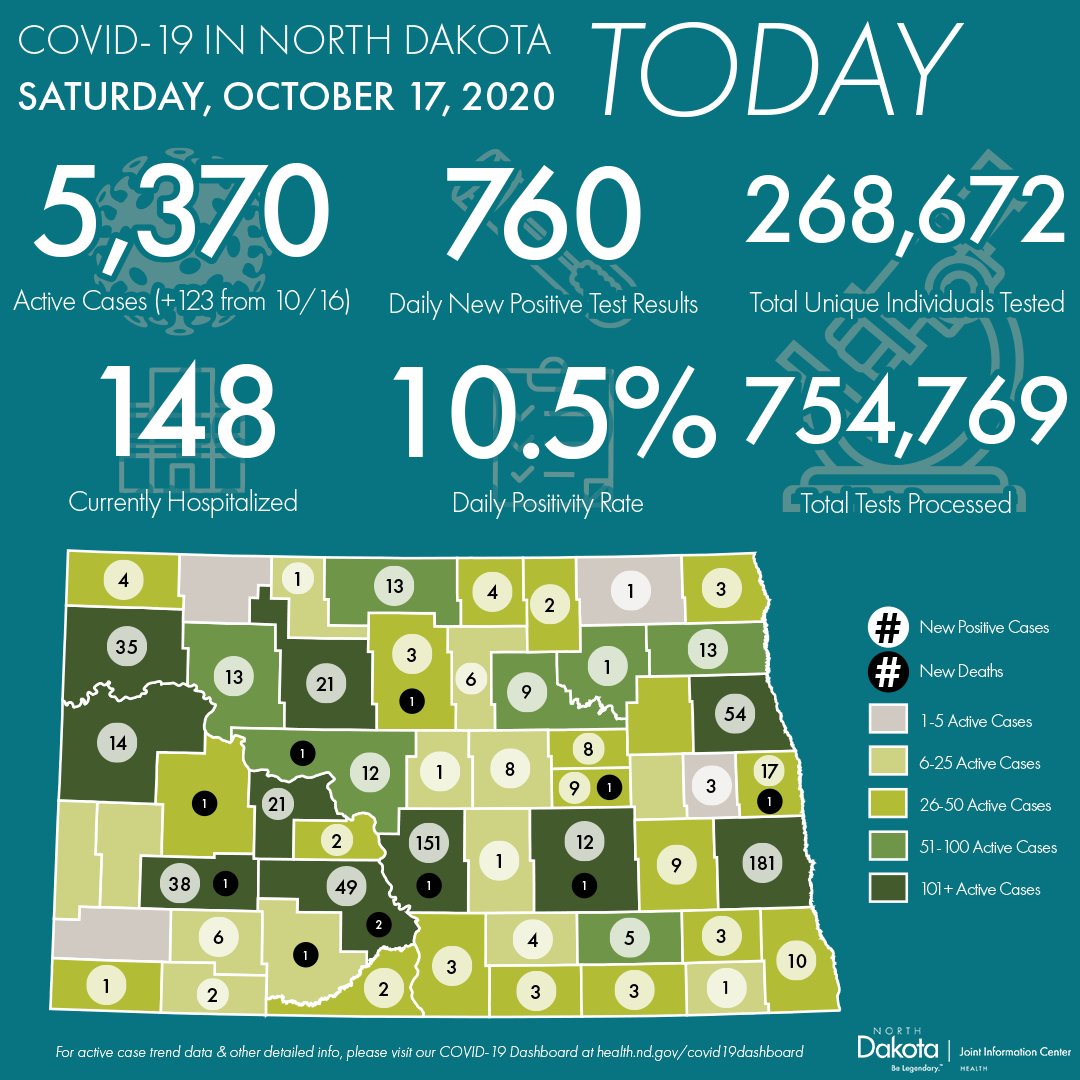 WELCOME to the refreshed COVID-19 dashboard. In this revised format, you'll find new county-level breakdowns, as well as additional statewide data. The dashboard is best viewed on a computer, but turning your mobile device to landscape will improve your experience. We welcome your feedback! 
The North Dakota Department of Health dashboard is updated daily by 11 am and includes cases reported through the previous day. The investigations are ongoing and information on the website is likely to change as cases are investigated. The information contained in this dashboard is the most up to date and will be different than previous news releases. This dashboard supersedes information from previous news releases or social media postings.
Reported serology tests are completed in a laboratory and do not include point of care serology tests. Individuals who complete an antibody and a PCR test maybe be counted in totals for both.
The information below reflects facilities that have had positive COVID-19 residents or staff within the last 60 days. After 60 days without a staff member or resident testing positive for COVID-19, they are removed from the list.  
Top Tweets About The Story