A Brazilian Writer Saw a Tweet as Tame Satire. Then Came the Lawsuits.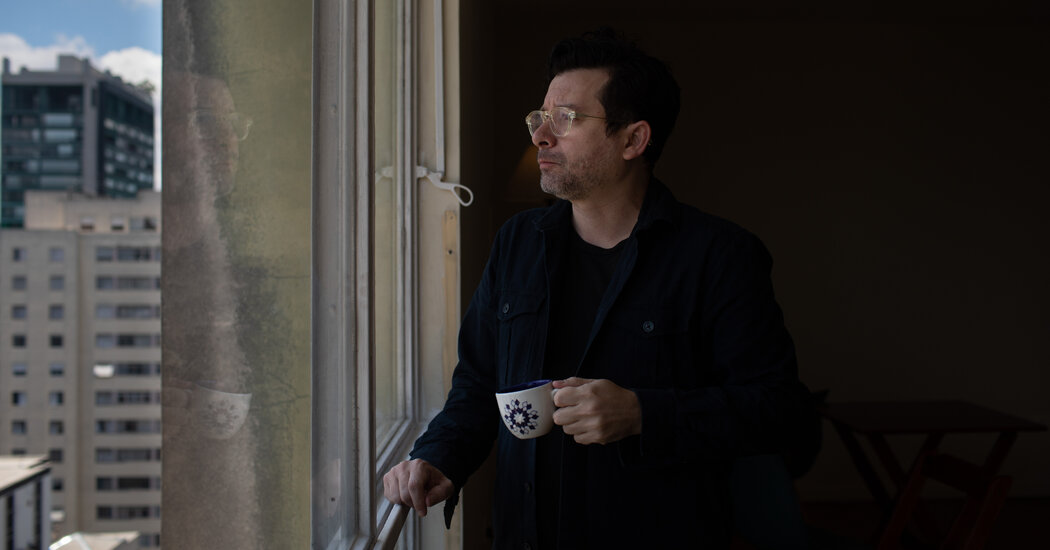 The writer J.P. Cuenca calls it "Kafka in the tropics." Evangelical pastors have filed at least 130 suits against him over a tweet, part of an increasingly common strategy against critics.
RIO DE JANEIRO — The acerbic tweet came naturally to the Brazilian novelist and journalist J.P. Cuenca, who was several months into a quarantine doom-scrolling routine.
One June afternoon, he read an article about the millions of dollars President Jair Bolsonaro's government had spent advertising on radio and television stations owned by its evangelical Christian allies, particularly the Universal Church of the Kingdom of God, a Protestant denomination that has helped propel Brazil's political shift rightward.
"Brazilians will only be free when the last Bolsonaro is strangled with the entrails of the last pastor from the Universal Church," Mr. Cuenca wrote on Twitter, riffing on an oft-cited 18th century quote about the fates that should befall kings and priests.
He put his phone down, made coffee and carried on with his day, oblivious that the missive would soon cost him his job with a German news outlet, prompt death threats and spark a cascade of litigation. At least 130 Universal Church pastors, claiming "moral injury," have sued him in remote courthouses around the vast country.
Mr. Cuenca is among the latest targets of a type of legal crusade that pastors and politicians in Brazil are increasingly waging against journalists and critics in a bitterly polarized nation. Defendants or their lawyers must then show up in person for each suit, leading them in a mad rush around the country.
"Their strategy is to sue me in different parts of the country so I have to defend myself in all these corners of Brazil, a continent-size nation," he said. "They want to instill fear in future critical voices and to drive me to ruin or madness. It's Kafka in the tropics."
Leticia Kleim, a legal expert at the Brazilian Association of Investigative Journalists, said, "We're seeing the justice system become a means to censure and impede the work of journalists."
She said the number of lawsuits against journalists and news organizations seeking the removal of content or damages for critical coverage has increased notably during the presidency of Mr. Bolsonaro, who often berates and insults journalists.
"The stigmatizing rhetoric has incentivized this practice," she said. "Politicians portray journalists as the enemy and their base of supporters act the same way."
Top Tweets About The Story