Adam Sandler has hilarious response to being turned away from IHOP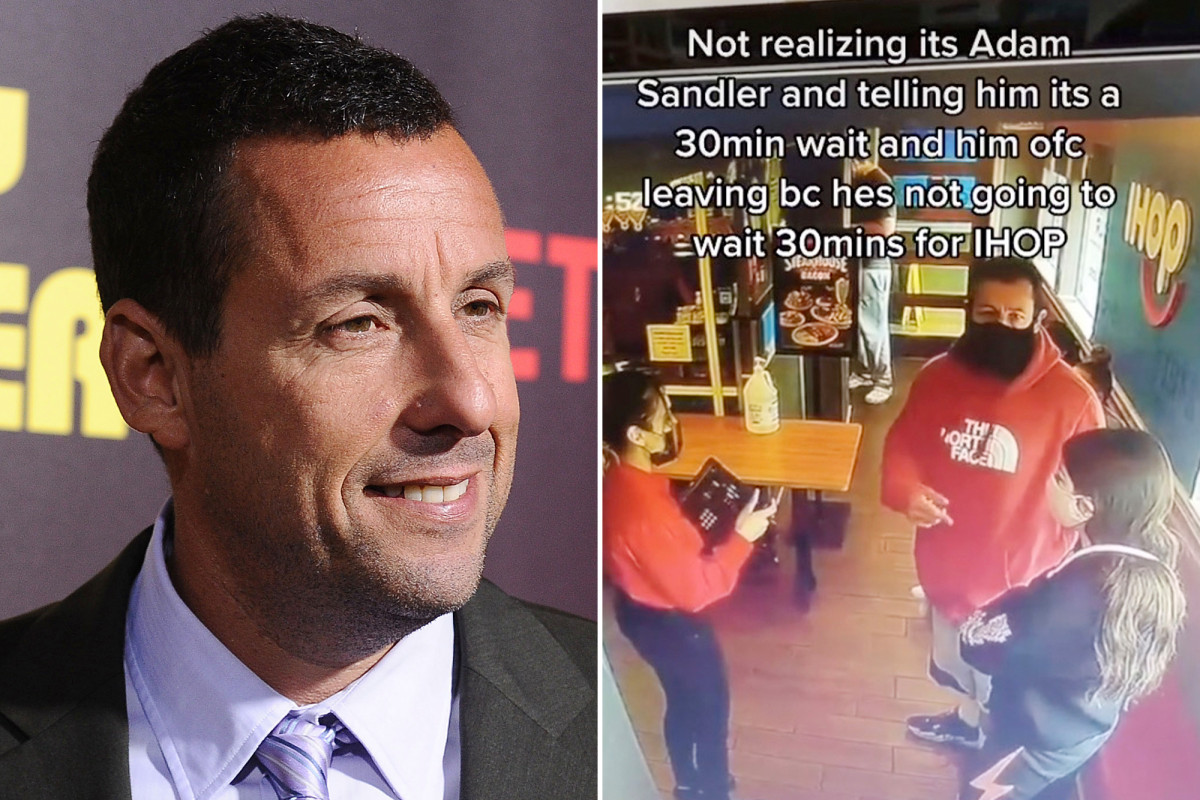 Last week, 17-year-old Long Island hostess Dayanna Rodas didn't recognize the "Uncut Gems" star and told him it would be a 30-minute wait for a table at the Manhasset International House of Pancakes. After she realized her mistake, a TikTok she made about the experience garnered more than 9 million views.
"For the record, I only left the IHOP because the nice woman told me the all-you-can-eat deal didn't apply to the milkshakes," Sandler quipped on Twitter on Monday.
In the video, the flapjack-craving "Grown Ups" creator was with a young girl (possibly one of his daughters Sadie, 14, or Sunny, 12) and dressed in his typical casual garb — a sweatshirt, sneakers and shorts. His face was covered with a mask.
"Not realizing its Adam Sandler and telling him its a 30min wait and him [of course] leaving [because] hes not going to wait 30mins for IHOP," she captioned her clip.
Top Tweets About The Story