After the Bobcat fire, a century-old community hopes to rebuild its storied past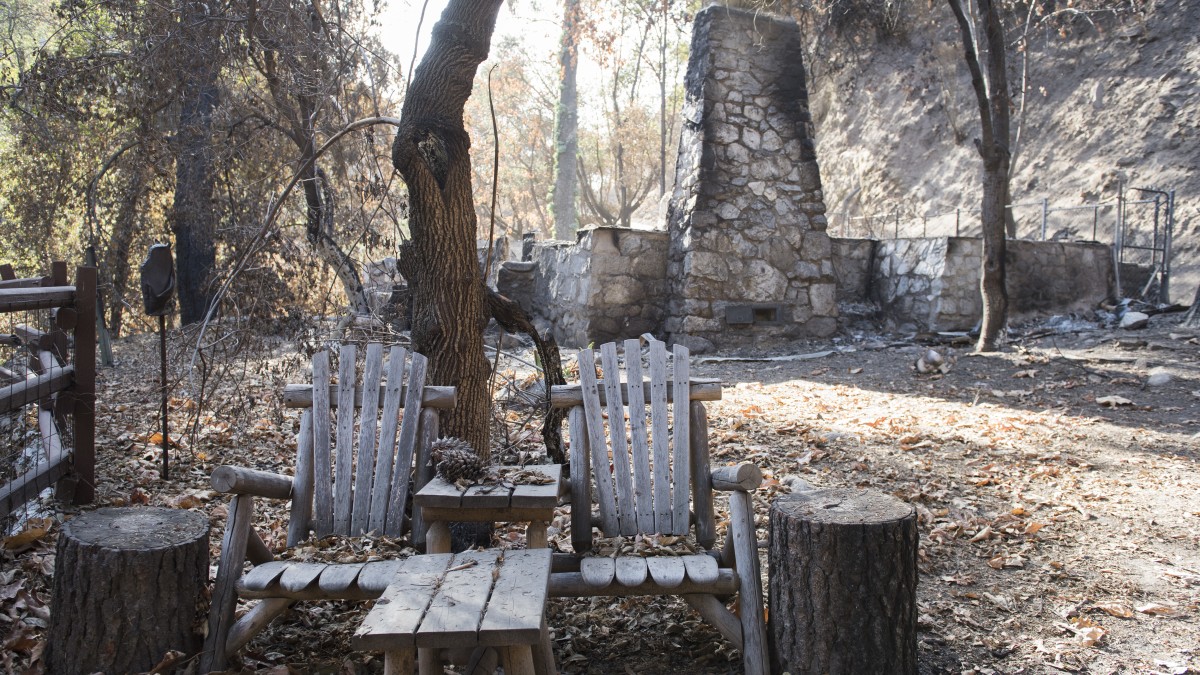 It was one of the hottest weekends ever recorded in Southern California, but Greg Vanni's mind was elsewhere. All day Sunday, Sept. 6, his phone received one ominous message after another: ALERT. EVACUATION. FIRE.
From the safety of a friend's house in Newport Beach, Vanni, 67, watched on TV as the Bobcat fire raged out of control in the Angeles National Forest. No one knew at the time that it would grow into one of the largest wildfires in Los Angeles County history, scorching 115,000 acres and destroying dozens of homes and structures.
But when Vanni saw the alerts and aerial footage from the scene, he realized that dozens of historic cabins located in the forest's Big Santa Anita Canyon, just north of Sierra Madre, were in serious danger. One of those cabins was his own.
Weeks went by without word — the Forest Service was too busy fighting the fire to take inventory of the canyon — but Vanni finally received a text from his friend and fellow cabin owner, John Wood.
Vanni knew then that his fears had been realized. The Bobcat fire had destroyed his cabin, along with 15 others tucked deep in the canyon. Only 64 of 80 structures, which are privately owned within the U.S. Forest Service Recreational Residence Program, remain.
Now, just over two months later, this small but resilient community is taking stock of its losses and wondering whether — and how — to rebuild in order to preserve its storied past. More than 200 cabins were originally built within the area's woody oaks and bay laurels between 1906 and 1936.
Top Tweets About The Story