The , Britain and France have delivered oxygen supplies to India as it grapples with a deadly and omnipresent second surge of the coronavirus.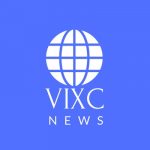 In voting shadowed by a catastrophic surge in coronavirus cases, the party of Prime Minister Narendra Modi lost a key state election. International aid has begun flowing into the country.
A severe shortage of medical oxygen in India has left people gasping for their final breaths in their hospital beds, a sign of government futility in its fight against a crushing wave of coronavirus infections.
The latest tragic consequence came on Sunday night, when at least 12 people hospitalized with Covid-19 died in Chamarajanagar, southwestern India, because of a lack of oxygen, according to the regional authorities. Hospital officials were left desperately dialing senior government functionaries and made calls to neighboring officials for help. Videos from the hospital showed relatives of sick patients using towels to fan their loved ones in an attempt to save them.
Local officials provided different accounts of the death toll at the hospital. Some said that at least 10 died from oxygen deprivation. Others said that 14 more died after the accident but that they died of comorbidities related to Covid, not directly from the oxygen shortage.
Many countries, including Mexico, Nigeria, Egypt and Jordan, have faced oxygen shortages that have led to deadly accidents and driven up virus deaths. The World Health Organization estimated earlier this year that 500,000 people were in need of oxygen supply every day, but that number is likely to be much higher with the outbreak in India.
The Indian authorities have said that the country has enough liquid oxygen to meet medical needs and that it is rapidly expanding its supply. But production facilities are concentrated in eastern India, far from the worst outbreaks in New Delhi and in western areas of the country, requiring several days of travel by road.
Top Tweets About The Story