An artist in Ukraine captures the war in black and white.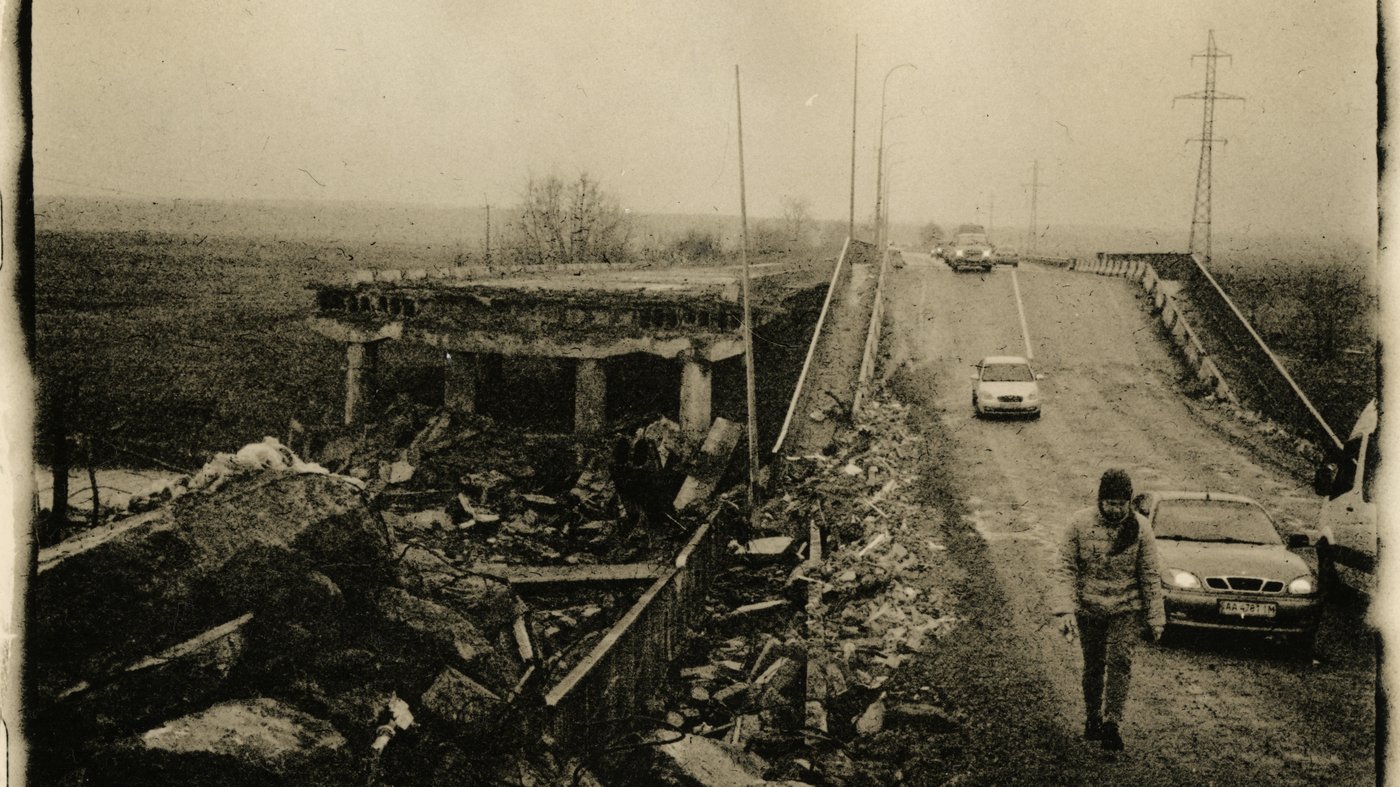 A bridge in Irpin, Ukraine, in April. Vladyslav Krasnoshchok hide caption
"Since the beginning of the war, my main focus has been to show this war through photography," says Vladyslav Krasnoshchok, a medical doctor and artist in the Ukrainian city of Kharkiv.
After Russia invaded Ukraine on Feb. 24, the countrys second-largest city, Kharkiv, came under siege for nearly three months. The center of the northeastern city is just 30 miles from the Russian border. Russian troops quickly advanced on Kharkiv and pounded it for weeks with mortars, heavy artillery and cruise missiles. Hundreds of thousands of people fled, while others took shelter in cellars and the citys underground metro stations.
Krasnoshchok, whos 41, describes himself as a "geopolitical surrealist" painter. Once the war started, he wanted to document the way the invasion dramatically changed the country.
Anti-tank obstacles block a street in Kharkiv, Ukraine, in March. Vladyslav Krasnoshchok hide caption
"I only work with the physical photos," he says about his choice to use an Olympus Pen S 35 mm camera from the 1980s loaded with black-and-white film rather than a modern digital camera. He develops the film himself and prints his images at his home in one of Kharkivs residential neighborhoods. "I really believe my work differs a lot from the digital images because its actually in front of you," he says. "This is, like, actual art, and this is really important for history."
A ruined building in Kharkiv, Ukraine, in March. Vladyslav Krasnoshchok hide caption
During the early part of the war, Krasnoshchok started wandering the empty streets of Kharkiv with his camera. It was still winter. The snow contrasted sharply against the blackened, bombed-out apartment buildings.