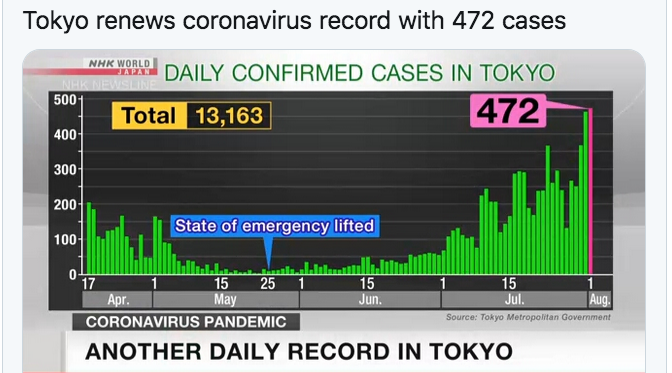 As the number of global coronavirus cases neared 18 million on Sunday, a state of disaster was declared in Australia's state of Victoria with the local government implementing a night curfew as part of its toughest restrictions yet to contain the virus.
State Premier Daniel Andrews said that the new restrictions, to be in place for six weeks until mid-September, will allow only one person per household to go shopping once a day.
A curfew from 8 p.m. to 5 a.m. every day will also be implemented starting Sunday evening in Melbourne, the state capital, barring the nearly five million people in the city from leaving their houses except for work or to receive or give care.
"If we don't make these changes, we're not going to get through this," Andrews was quoted as saying by the Associated Press. "We need to do more. That is what these decisions are about."
Cases in South Africa, which has the fifth highest total in the world, have overwhelmed an already stretched healthcare system, but President Cyril Ramaphosa said Sunday he sees "promising signs" that the rapid growth of cases has stabilized and that the countrys strained health system is managing to cope.
Top Tweets About The Story