A Belgian farmer accidentally redrew international borders when he moved a stone marking the French-Belgian border for his tractor While he did violate the 1820 Treaty of Kortrijk, it is unlikely France and Belgium will go to war over this h/t @colmfquinn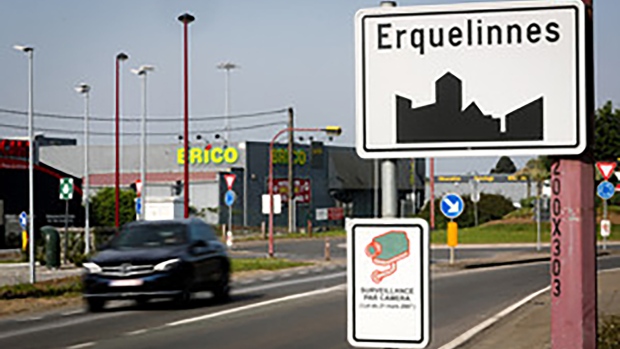 Morning Brief: Netanyahu's Time Is Running Out Netanyahu's Time Is Running Out...
Here is today's Foreign Policy brief: Israeli Prime Minister Benjamin Netanyahu approaches deadline on government formation, U.S. President Joe Biden increases U.S. refugee cap to 62,500 people, and Colombia protests continue.
Netanyahu's task is to break Israeli politics out of the Groundhog Day loop that it's been stuck in since 2019, with the three votes prior to March's general election failing to deliver a stable governing coalition.
The results in March were again inconclusive. No party won an outright majority, and neither of the pro- and anti-Netanyahu blocs reached the 61-seat threshold necessary to form a parliamentary majority.
Bennett as kingmaker? The balance of power could lie with Naftali Bennett, Netanyahu's former chief of staff and leader of the hard-right Yamina party. Bennett appears to have refused an initial offer from Netanyahu to hold the position of prime minister on a rotating basis. "I did not ask Netanyahu to be prime minister. I asked him to form a government, which, unfortunately, he cannot do," Bennett told party members on Monday.
A centrist alternative? Should Netanyahu fail to reach an agreement tonight, he could appeal to Israeli President Reuven Rivlin to extend his negotiating window. In the past, Rivlin has proved reluctant to provide a grace period, but citing the Mount Meron tragedy, Netanyahu could argue his attention has been elsewhere. The liberal-leaning newspaper Haaretz has argued against giving Netanyahu more time—no matter the reasoning. "The time has come to put an end to Netanyahu's policy of tricks and shticks," the paper's lead editorial said on Monday.
If Rivlin chooses to offer the the centrist Yesh Atid party a chance at forming a government, Bennett could again benefit. Party leader Yair Lapid has promised Bennett the first shot at the prime minister's office should he join him in a rotating leadership team. "What I offered will be kept, and what Netanyahu offered will never happen," Lapid told his party on Monday. Lapid has also mentioned the possibility of forming a coalition with the support of two Arab parties that would exclude Bennett.
Top Tweets About The Story