Bolivians are voting in presidential and congressional elections on Sunday with the socialist movement seeking a return to power a year after their leader Evo Morales was ousted and fled the country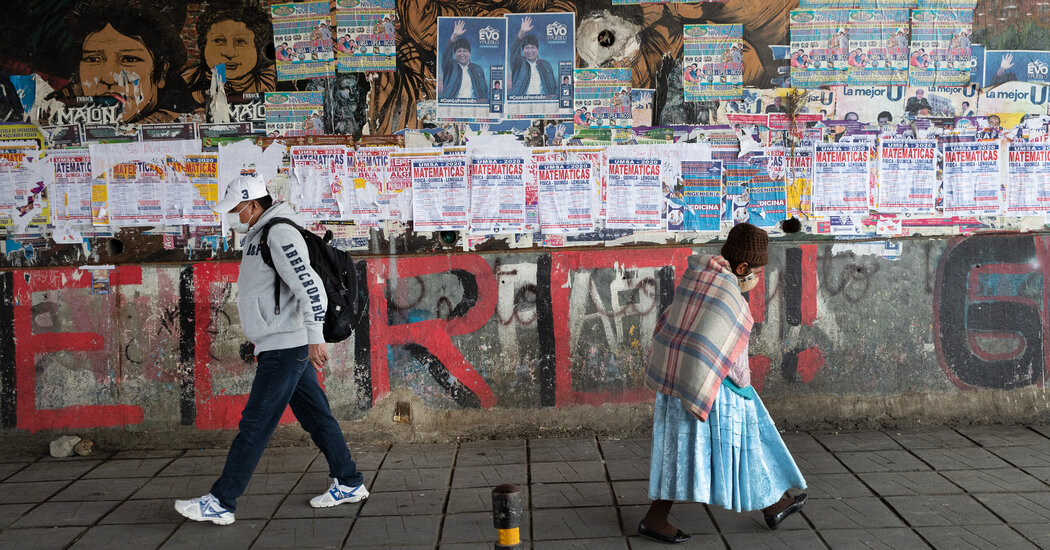 Spanish – Bolivia will go to the polls for an unprecedented general election in which Evo Morales will not participate, and neither will the current interim president Jeanine Áñez.
The electoral campaign closed on Wednesday, October 14, with few massive demonstrations because of the coronavirus pandemic and an acute economic crisis.
The race to take over the Bolivian Government and Parliament began in early September. While the leftist party MAS called for mass events despite the coronavirus pandemic, the Citizen Community party (CC) moved its campaign to social media.
The campaign also closes without Evo Morales appearing among the candidates for the first time in almost three decades. However, even though he is a refugee in Argentina, he continues to lead the actions of his party MAS.
For their part, both Jeanine Áñez and former President Jorge Quiroga decided to step aside from the electoral contest in a sort of act of unity, so that the votes would go to a candidate who would prevent the MAS from winning.
Luis Arce: He is a former minister of Evo Morales. He currently leads the vote, followed by former President Carlos Mesa and former civic leader Luis Fernando Camacho.
Arce is an economist who graduated from the State University of San Andrés and has a master's degree from the University of Warwick in the UK. He developed his career in the Central Bank of Bolivia until 2006 when he was sworn in as Minister of Economy during Evo Morales' first term.
Arce has the advantage of the so-called "hard vote" of the MAS out of loyalty to Morales, which assures him at least 30% of the vote, but that percentage is not enough to avoid the second round.
Carlos Mesa: He is a historian, writer, and journalist. He was one of the first politicians to denounce the electoral fraud perpetrated by Evo Morales. Now he is the chief option to confront the MAS.
Luis Fernando Camacho: He is a Catholic lawyer and businessman. He was an active member of the Pro Santa Cruz Civic Committee, an important institution that stands for the regional autonomies.
The 2019 post-election protests allowed Camacho to establish a presence in the rest of the country with a radical discourse demanding Morales' resignation.
Top Tweets About The Story