Breaking from longheld Israeli stance, Gantz willing to 'accept' JCPOA revival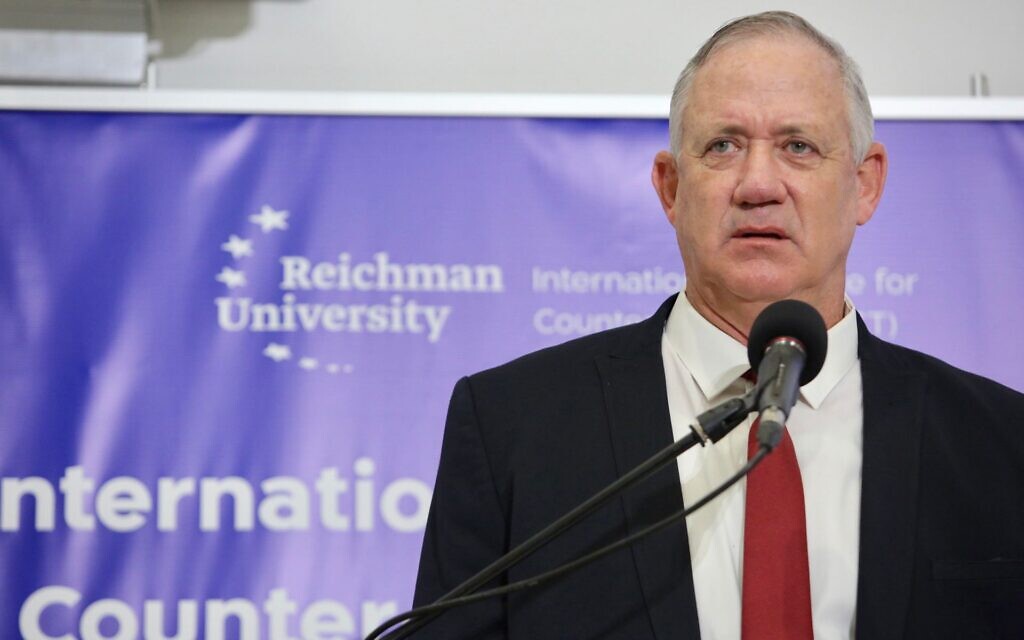 Defense Minister Benny Gantz said that he is prepared to accept a scenario in which the US manages to revive the Iran nuclear deal, in a rare comment from a senior government official not rejecting the multilateral accord offhand.
"The current US approach of putting the Iran nuclear program back in a box, I'd accept that," Gantz told Foreign Policy in an interview published Tuesday, employing rhetoric used by the Biden administration to describe the goal of the Joint Comprehensive Plan of Action.
While security officials not in government have indicated a degree of tolerance for the JCPOA in the past, that sentiment has not extended to public officials, and Gantz appeared to be the most senior cabinet member to reflect it on the record.
Prime Minister Naftali Bennett assured US President Joe Biden at the White House last month that he will not publicly campaign against Washington's efforts to coax Iran back to the 2015 accord brokered by former president Barak Obama and deserted by his predecessor Donald Trump in 2018, Israeli officials said. This was a departure from Bennett's predecessor Benjamin Netanyahu who campaigned aggressively against the JCPOA and even accepted an invitation to address a joint session of Congress where he unsuccessfully lobbied lawmakers against the deal.
Bennett though as also made clear that he opposes the nuclear deal and has not publicly stated that its resurrection is something that Israel could live with, as Gantz did in the Tuesday interview.
The defense minister was also clear though that he wanted to see "viable US-led plan B" that includes significant political, diplomatic, and economic pressure against Tehran imposed jointly by the US, Europe, Russia, and China if talks in Vienna seeking a US-Iran return to the JCPOA fail to bear fruit.
"We have to connect China in this too, Asia has to play a role," Gantz told FP, noting Iran's growing economic ties with the Far East. "Israel has no ability to lead a real plan B, we can't put together an international economic sanctions regime. This has to be led by the US."
"If push comes to shove, we'll get there," Gantz said, before switching from Hebrew to English in order to add, "we're not America, but we have our capabilities."
He went on to warn that if world powers fail to prevent Iran from acquiring a nuclear weapon, it'll lead to a nuclear arms race. "Other states won't just sit quietly… They'll buy it directly off the shelf from Pakistan or whoever they can."
Asked to comment on the US withdrawal from Afghanistan and the swift Taliban takeover of the country, Gantz defended the Biden administration, explaining the policy had been "completely understandable … otherwise you could be there forever," while adding that "there are no happy withdrawals."
However, he said Iran must not be allowed to infer from the Afghanistan scenario that "all you have to do is stay strong and determined and the West will fold."
While he expressed his support for "need[ing] two political entities here," he was not quoted as using the term "state" to describe the future Palestinian entity that he envisions.
Top Tweets About The Story