Bus torched, 55 cops injured on fourth night of Northern Ireland protests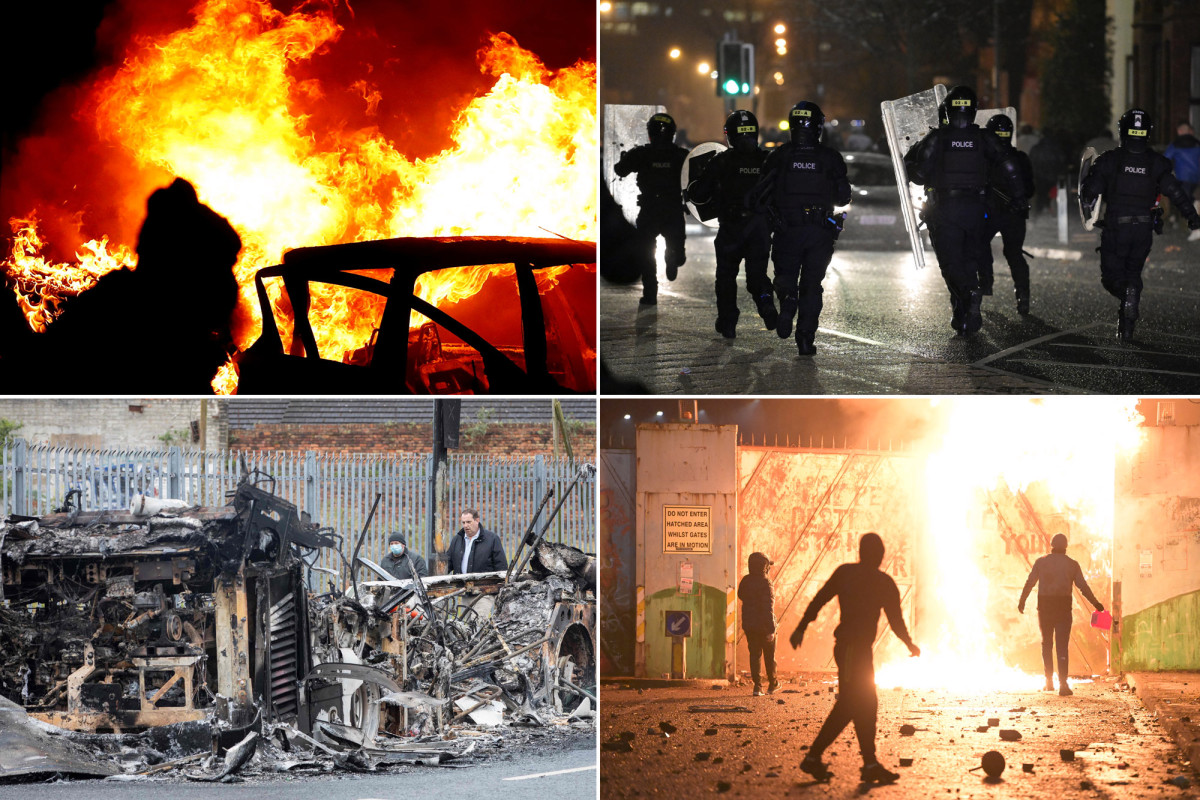 A double-decker bus was completely engulfed in flames after being firebombed by rioters near Northern Ireland's "peace wall" — in the fourth night of violence that has injured at least 55 cops, authorities said.
Wild video shared by The Sun shows the red bus slowly crawling through a Belfast street late Wednesday as a crowd of black-clad young men lobbed gasoline bombs at it.
It was soon completely engulfed in flames, with huge plumes of black smoke rising into the air — later leaving just charred remains left on the ground.
"This is not protest. This is vandalism and attempted murder," First Minister Arlene Foster tweeted along with footage of the bus attack, calling it "an embarrassment to Northern Ireland."
The violence is being blamed on escalating frustration over new post-Brexit trade barriers between Northern Ireland and the rest of the United Kingdom.
Gates were set alight on a "peace wall" — separating pro-Irish nationalist and pro-UK unionist communities since the "Troubles" began more than 50 years ago — as crowds threw petrol bombs over it.
Several hundred people gathered on both sides of a gate in the wall, "committing serious criminal offenses, both attacking police and attacking each other," Police Service of Northern Ireland Assistant Chief Constable Jonathan Roberts said.
"These are scenes we haven't seen in Northern Ireland for a very long time, they are scenes that many people thought were consigned to history," Irish Foreign Minister Simon Coveney told national broadcaster RTE. 
Top Tweets About The Story