China debt dogs Maldives' 'bridge to prosperity'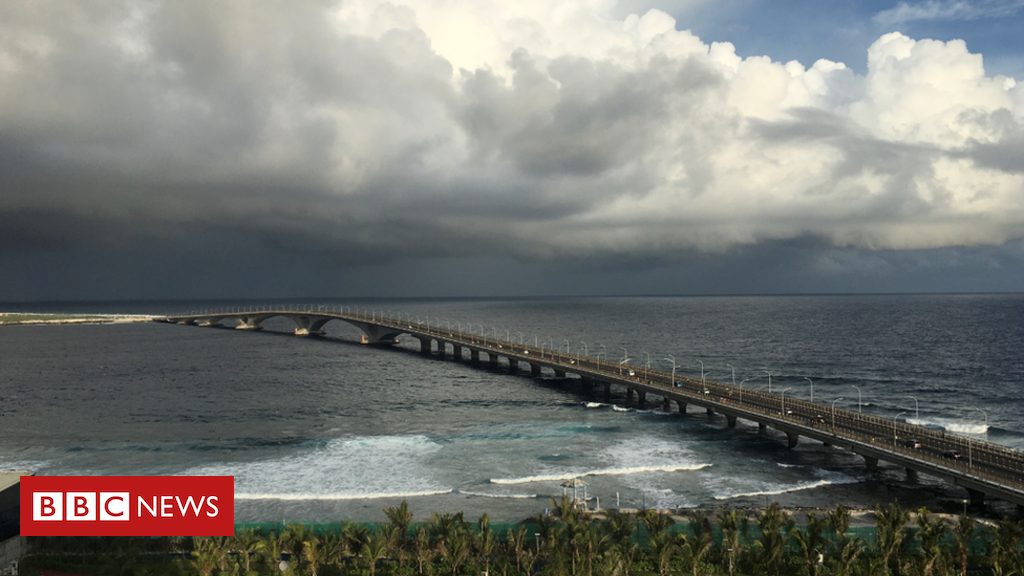 For years Aminat Waheeda drove her taxi along the narrow lanes and congested roads of the Maldives capital looking for passengers. The most lucrative fares – airport arrivals – were out of reach.
A 2.1km (1.3-mile), four-lane bridge built with $200m (£148m) from Beijing means Male's taxi drivers can now pick up passengers right from the airport entrance.
The bridge, the first built between any islands in the Maldivian archipelago, has also led to a boom in new property and commercial developments on the island of Hulumale where the airport is located, easing congestion in the capital for its 140,000 residents.
Chinese infrastructure projects in developing countries have been criticised, but the Sinamale bridge – or the China-Maldives Friendship Bridge as it's also known – could be seen as a real success.
The bridge was one of several major projects built under Abdullah Yameen, a pro-China president elected in 2013. He wanted to kickstart the economy and borrowed hundreds of millions of dollars from China to do so.
At the time Chinese President Xi Jinping was embarking on his grand "Belt and Road Initiative" to build road, rail and sea links between China and the rest of Asia, and far further beyond.
Mr Yameen's tenure was also marked by allegations of human rights abuses, which he denies. Many opposition politicians, including the former president Mohamed Nasheed, were jailed.
But in September 2018, weeks after the bridge opened, Mr Yameen suffered a surprise election defeat to his rivals, the Maldivian Democratic Party, with the MDP's Ibrahim Solih becoming president.
Top Tweets About The Story