Passengers stuck in waist-high water as train floods in China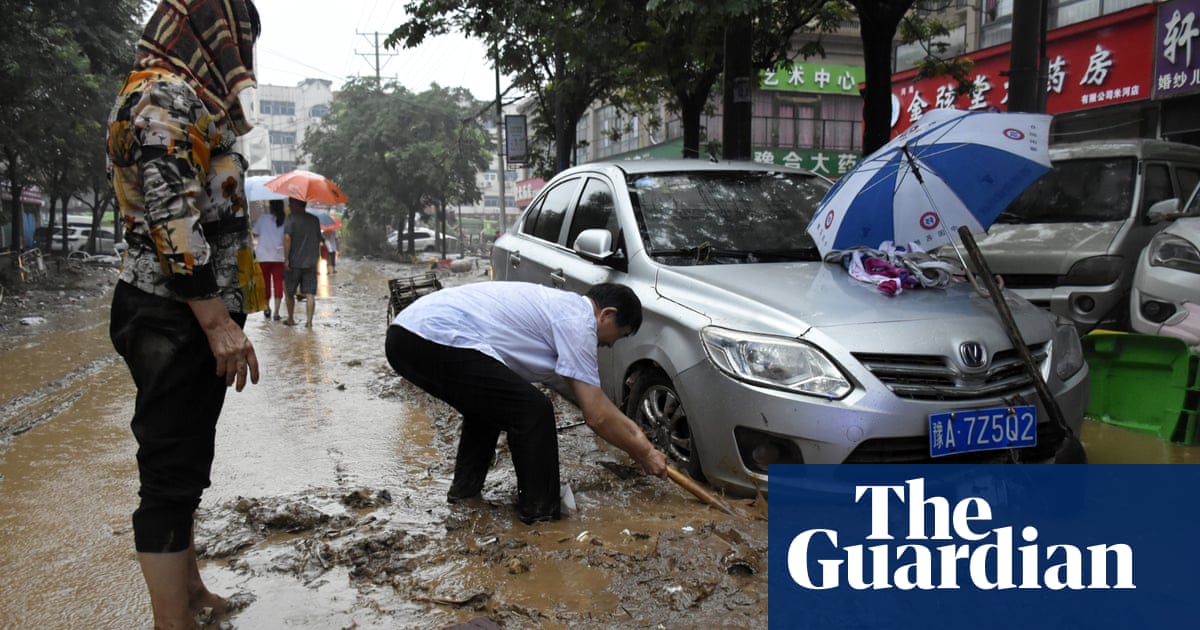 Above ground, roads have been turned into rivers, with cars and debris swept along in fast moving currents. A number of pedestrians have had to be rescued.
In total, 25 people have died in Henan province and more than a dozen cities are affected. President Xi Jinping said on Wednesday that there had been "significant loss of life and damage to property".
Several dams and reservoirs have breached warning levels, and soldiers have been mobilised to divert rivers which have burst their banks. Flights and trains in many parts of Henan have also been suspended.
Survivors have described how water leaked through the doors, rising slowly from "our ankles to our knees to our necks". "All of us who could, stood on the subway seats," one woman wrote on Chinese social network site Weibo.
An order to shut down the line came at 18:10 local time (10:10 GMT) so the evacuation could begin, Zhengzhou government officials said in a statement. Five people are being treated for injuries, with 12 having died.
Top Tweets About The Story