China Is Headed To Be The World's Largest Luxury Market By 2025, But American Brands May Miss Out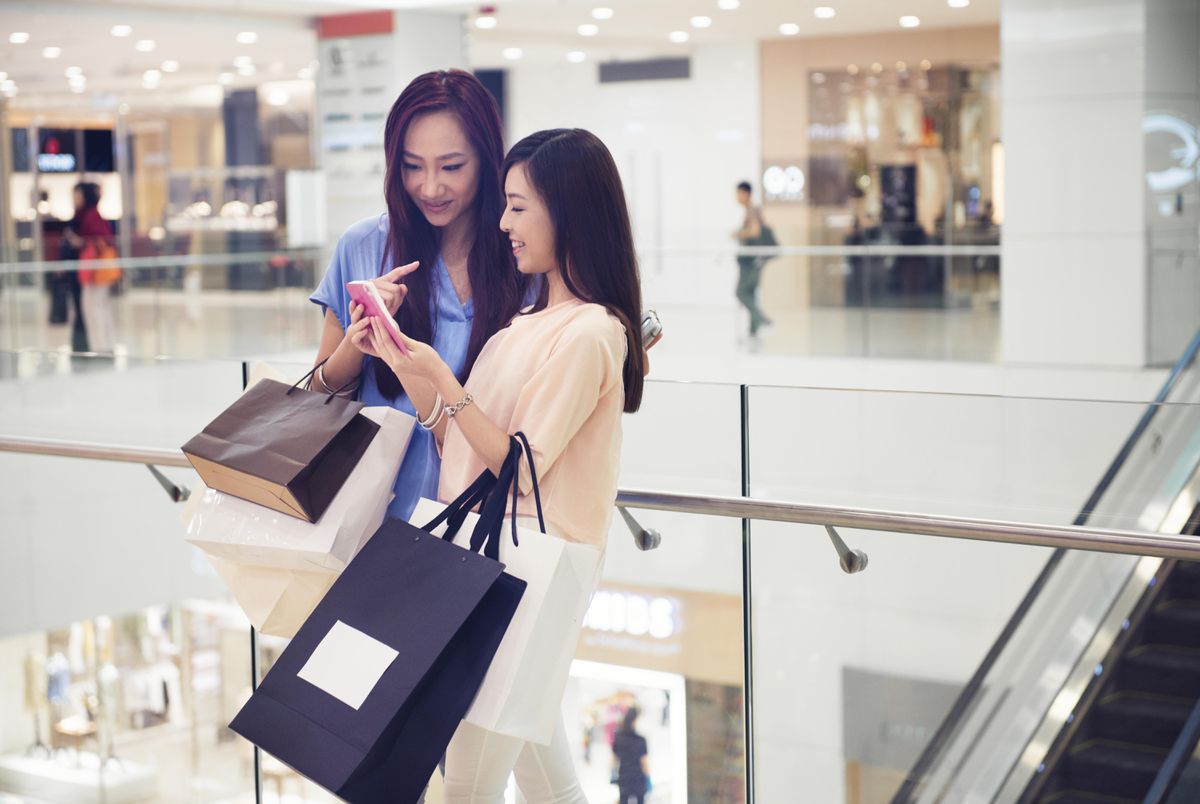 The Covid pandemic took a big bite out of the reliably buoyant luxury market. The personal luxury goods market, which includes fashion, jewelry, watches and beauty, will drop 23% this year to $257.5 billion, the largest annual decline in history and the first time sales have dropped since 2009, according to Bain's 2020 Fall Luxury report.
The luxury market won't reach 2019 levels until 2022 or 2023, but 2021 is still in question since the second wave of Covid is threatening the recovery that started in the second half of this year. Currently, Bain is predicting 10% to 19% growth in 2021.
Besides months of store closures, the luxury market has suffered from the travel bans put in place early, followed by luxury consumers' reluctance to travel abroad. Europe suffered the biggest hit, dropping 36% this year, with sales in The Americas down 27%.
These two regions are mourning the loss of affluent, high-spending Chinese tourists, who before Covid made as much as two-thirds of their purchases in tourist hot spots, like Paris, London, Rome, New York, and Los Angeles. This year some 80% of all luxury spending will be made locally.
But while Chinese consumers' access to luxury goods was reduced, their appetites remained undiminished. Their spending stayed home, and as a result, China will be the only regional market that posts growth this year, up 45% at current exchange rates.
Nonetheless, China remains the third-largest market for luxury goods with $52 billion in sales, behind The Americas with $74 billion and Europe with $68 billion. But that may change by 2025, when Bain predicts Chinese consumers will account for fully half of all luxury goods spending.
If the Chinese consumers don't resume their globetrotting and continue to spend more of their money at home, Bain expects China to overtake The Americas as the world's largest luxury market by 2025. This may mean trouble for American luxury brands that simply don't have the cache of their European counterparts.
During this October's fashion month in China, the Shanghai-based KOL (key opinion leader) management and analytics firm Parklu reported not one American brand ranked among the top 20 most watched collections, while Prada, Chanel, Dior, Valentino and Burberry topped the list.
Further, an AlixPartners survey with more than 2,000 Chinese consumers found more than half (57%) planned to spend less on American products during this year's Single's Day (November 11), a shopping holiday that now eclipses Black Friday and Cyber Monday in e-commerce sales. They further signaled a preference for Chinese brands due to a rise is national loyalty.
The Chinese luxury consumers' incredible sophistication and education, along with their youth – 25-to-30 is the sweet spot for luxury brands – enterprising spirit and national pride leads Daniel Langer, Ph.D., CEO of Équité, professor of luxury strategy at Pepperdine Graziadio Business School and Jing Daily contributor, to say, "Ten years from now, at least one of the top ten luxury brands in the world will be Chinese."  
That could bump Tiffany & Co. TIF off Interbrand's top ten list and doesn't give much hope to Ralph Lauren, Michael Kors or Coach that aspire to get on it.
The American way of doing business doesn't sit well with the Chinese. While not all European luxury brands are doing it right, Langer believes they have a better handle on it.
"The American way is more short-term focused and transactional, whereas the European way of doing business is more brand-equity building and long-term focused," he says.  
Tiffany has fallen victim to this. "Tiffany as a luxury brand has lost its true north," Langer believes, "It embarked into too many areas that are not core, like cheaper entry items and accessories. And they are failing in experience creation. Go into a store, and it's not very personal and almost a little bit arrogant."
Top Tweets About The Story