China passes biosecurity law to prevent infectious diseases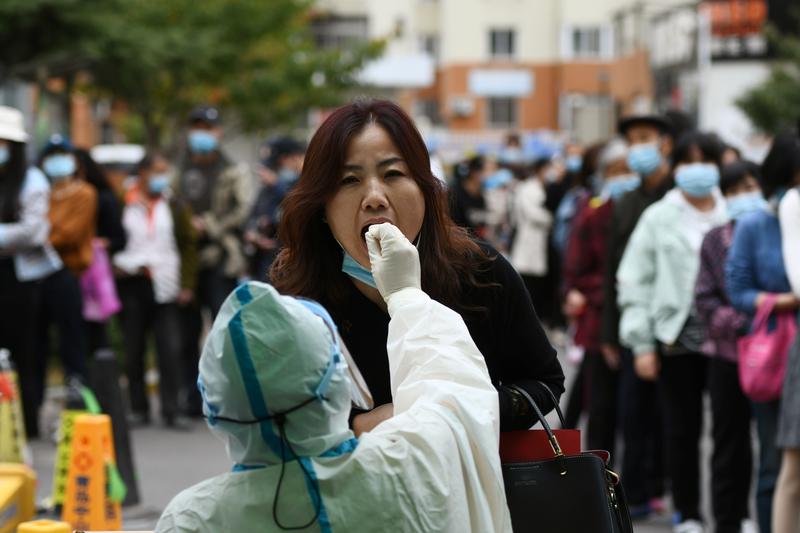 SHANGHAI: China's top legislative body passed a new biosecurity law aimed at preventing and managing infectious diseases, state news agency Xinhua reported late on Saturday.
The National People's Congress Standing Committee voted to adopt the law on Saturday, according to Xinhua, and it would come into effect on April 15, 2021.
BAKU: Azerbaijan said on Saturday 12 civilians were killed and more than 40 were wounded in the city of Ganja due to shelling by Armenia. The Azeri Prosecutor General's office said that two shells hit apartment buildings in the country's second largest city. There has been no official reaction Read More...
KATHMANDU: Prime Minister KP Sharma Oli has said that the mission of the present government is to put an end to poverty and establish prosperity in the country. In a message today on the occasion of International Day for the Eradication of Poverty, 2020, Prime Minister Oli said that modern agricu Read More...
LONDON: It was a moment of magnificence Tottenham had become accustomed to seeing Gareth Bale produce: A shot unleashed from 25 yards, curling into the top corner of the net. As so often, Bale was Tottenhams savior on May 19, 2013. But the match-winner against Sunderland wasnt enough to squeeze Read More...
AUCKLAND, NEW ZEALAND: Prime Minister Jacinda Ardern appeared headed for a landslide win and a second term in office Saturday during early vote counting in New Zealand's election. With about one-third of votes counted, Ardern's liberal Labour Party had nearly double the amount of votes than i Read More...
KATHMANDU: Nepal registered 3,167 additional coronavirus infection cases on Saturday, taking the nationwide Covid-19 tally to 129,304. There are currently 38,737 active cases of infection in the country. Similarly, 4,715 people are staying at quarantine facilities in various parts across the coun Read More...
BIRGUNJ: Police in Parsa district today raided an apartment in Birgunj Metropolitan City-6 and seized about 22 and a half kilograms of gold. A team of security personnel deployed from Parsa District Police Office (DPO) under the command of Superintendent of Police (SP) Ganga Panta raided Ganesh A Read More...
KATHMANDU: Ministry of Health reported 12 additional fatalities from coronavirus infection in the last 24 hours after which the nationwide Covid-19 death-toll advanced to 727. It indicates that nearly 0.57 per cent of the people that contracted the disease have succumbed to the viral illness. Read More...
KATHMANDU: A total of 1,746 new cases of coronavirus infection has been reported in the three districts of Kathmandu Valley on Saturday. Of the additional cases within the valley, 1,451 infections were registered in Kathmandu alone. Meanwhile, 152 and 143 cases were detected in Lalitpur and Bhakt Read More...
Top Tweets About The Story