@RobertsonJohn88 @we_ivy_ China arrested two people who just put democratic words in books..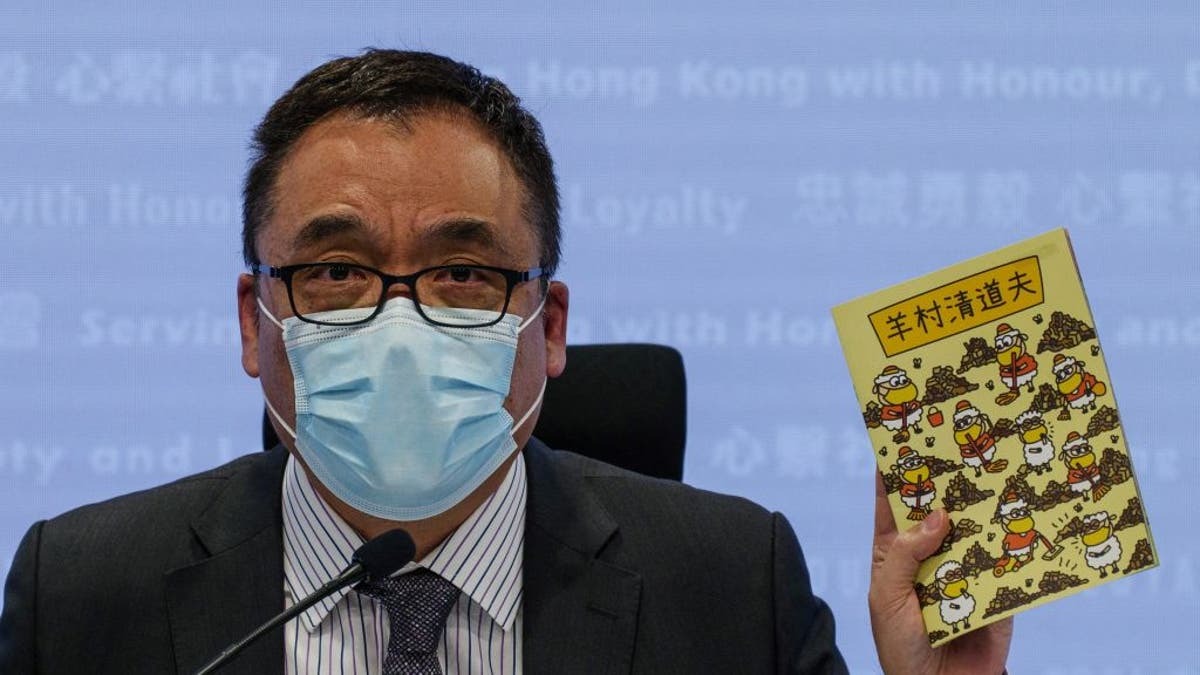 Former Deputy National Security Advisor and American Conservative Union board member K.T. McFarland says China could negotiate peace deals in the 'most important' parts of the world while the U.S. loses influence.
Police and customs officers arrested the men, aged 38 and 50, on Mar. 13 after searching their homes and finding multiple copies of the book, which describes sheep holding back wolves from the village. The wolves want to take over a village and eat the sheep, pushing the sheep to fight back against them.
Authorities have interpreted the book as referring to Hong Kong and Beijing. Officers relied on a colonial-era law to justify sending the men to prison, according to QZ.
Both men were released on bail but must report to the police next month, the BBC reported. Police seized several copies of the books during their search.
Hong Kongs senior superintendent Steve Li, from the citys new national security police unit, holds up a childrens book which allegedly tries to explain about the citys democracy movement, at a police press conference in Hong Kong on July 22, 2021, after five members of a pro-democracy Hong Kong union were arrested for sedition for publishing the titles.  (Daniel Suen/AFP via Getty Images)
The book, one of three in a series called Yangcun, caused an uproar last year when a government-nominated judge ruled it constituted "seditious intention" and jailed five speech therapists to 19 months in prison for publishing it. 
The court stressed that the punishment was for the "harm or risk of harm to the minds of children" and the potential to sow seeds of "instability," according to The Independent. 
Childrens books are pictured during a press conference after five people were arrested under suspicion of conspiring to publish seditious material at the Hong Kong Police Headquarters on July 22, 2021, in Hong Kong, China. (Anthony Kwan/Getty Images)
"What the defendants have done to the children aged four and above was in fact a brainwashing exercise with a view to guiding the very young children to accept their views and values," the judge said.
The arrests this week would be the first for simply owning the book, which critics argue represents a serious deterioration of freedoms in the country.