Chinese military aircraft, vessels cross into Taiwanese space in latest threat of force.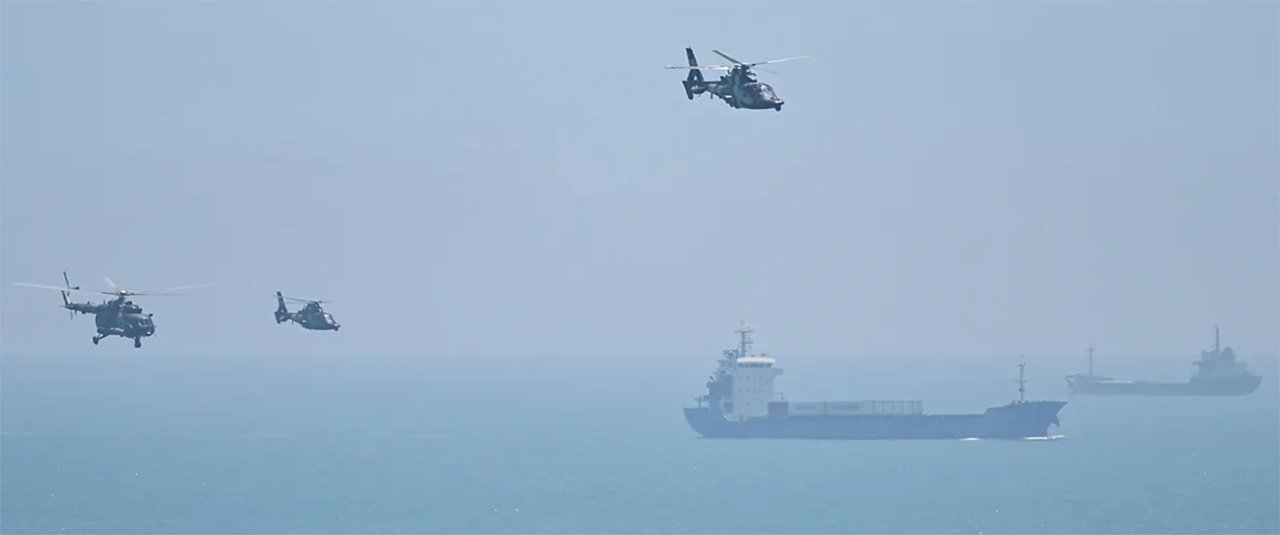 Chinese military aircraft and vessels invaded Taiwan's airspace and waters yet again early Wednesday in what has become a near daily show of intimidation against the island nation. 
Taiwan's armed forces are monitoring the situation and tasked CAP aircraft, Navy vessels, and land-based missile systems to respond to China's activities, the Defense Ministry said. 
Taiwan split from the mainland in 1949 after a civil war and have no official relations but are linked by billions of dollars in trade and investment. 
The Chinese Communist Party regularly flies fighter planes and bombers near Taiwan to enforce its stance that the island is obliged to unite with the mainland – by force if necessary. 
FILE: Chinese military helicopters fly past Pingtan island, one of mainland Chinas closest point from Taiwan, in Fujian province on August 4, 2022, ahead of massive military drills off Taiwan following US House Speaker Nancy Pelosis visit to the self-ruled island.  (Getty Images)
Tensions escalated after then-Speaker Nancy Pelosi of the U.S. House of Representatives in August became the highest-ranking American official to visit the island in 25 years. 
Lai Ching-te, who currently serves as Taiwan's vice president and has assumed the new role of the ruling Democratic Progress Party, vowed to uphold the self-ruled island's democracy in the face of China's authoritarianism. 
"Facing China's threat in the future, our new mission is to guard Taiwan, promoting Taiwan's democracy, peace and prosperity," Lai said. "Peace is something everyone hopes for."