🤦🏽‍♀️ Coronavirus news: US records highest daily death toll in weeks - ABC News - via @ABC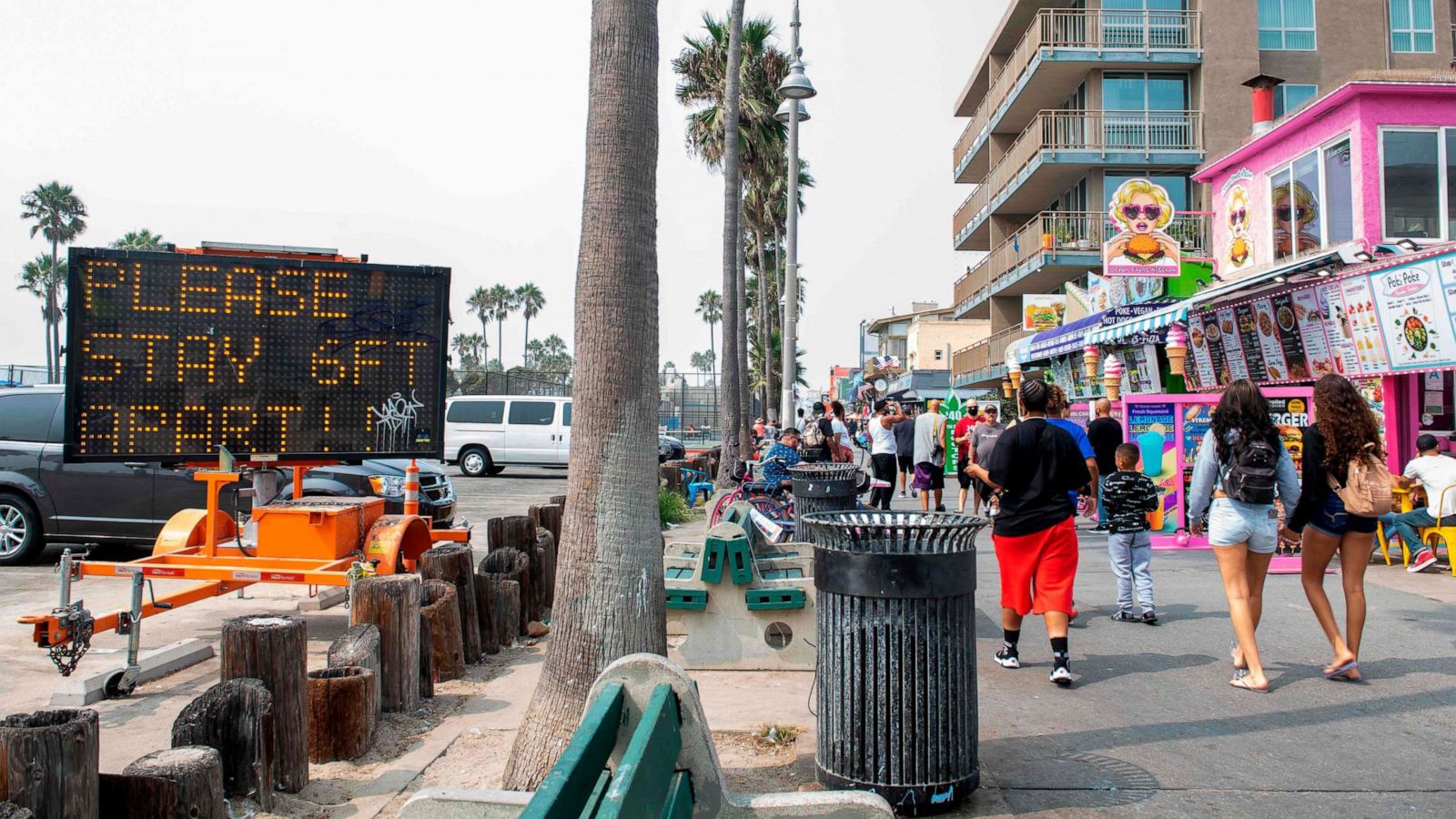 Over 29.6 million people across the globe have been diagnosed with COVID-19, the disease caused by the new respiratory virus, according to data compiled by the Center for Systems Science and Engineering at Johns Hopkins University. The criteria for diagnosis -- through clinical means or a lab test -- has varied from country-to-country. Still, the actual numbers are believed to be much higher due to testing shortages, many unreported cases and suspicions that some national governments are hiding or downplaying the scope of their outbreaks.
California has the most cases of any U.S. state, with more than 769,000 people diagnosed, according to Johns Hopkins data. California is followed by Texas and Florida, with over 692,000 cases and over 671,000 cases, respectively.
Nearly 170 vaccine candidates for COVID-19 are being tracked by the World Health Organization, at least six of which are in crucial phase three trials.
The U.S. Department of Health and Human Services and the U.S. Department of Defense jointly released two documents on Wednesday, outlining the Trump administration's vaccine distribution strategy amid the coronavirus pandemic. The goal is to deliver safe and effective vaccine doses to sites, with "no upfront costs to providers and no out-of-pocket cost to the vaccine recipient," according to a strategic distribution overview.
"No American has to pay a single dime out of pocket for a vaccine," Paul Mango, deputy chief of staff for policy at the U.S. Department of Health and Human Services, said on a call with reporters Wednesday.
Health care providers will be reimbursed for the cost of administering the vaccine doses, but those fees will not be borne by patients and instead will be paid for by either commercial insurers or Medicaid. For patients who are uninsured, the costs will be covered by the administrations Provider Relief Fund.
Officials are still ironing out details for those insured through Medicare fee-for-service programs. The most they would have to pay out of pocket would be $3.50 per shot, "but were working on that," Mango said.
"We're dealing in a world of great uncertainty," he told reporters. "So this is a really quite extraordinary, logistically complex undertaking and a lot of uncertainties right now."
Top Tweets About The Story