Defiant Indian students to hold more screenings of BBC documentary on Modi.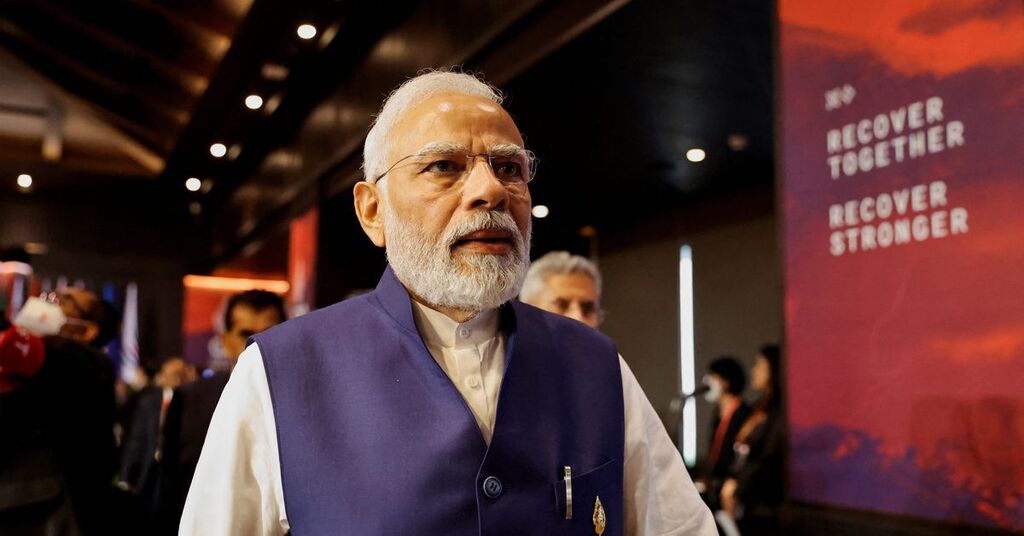 [1/2] Indias Prime Minister Narendra Modi walks after the handover ceremony during the G20 Leaders Summit, in Nusa Dua, Bali, Indonesia, November 16, 2022. REUTERS/Willy Kurniawan/Pool/File Photo
NEW DELHI, Jan 25 (Reuters) - Indian students said they would show again a BBC documentary about Prime Minister Narendra Modi that the government has dismissed as propaganda after a Tuesday campus screening was disrupted by a power cut and intimidation by opponents.
The Students Federation of India (SFI) plans to show the documentary, "India: The Modi Question", in every Indian state, its general secretary told Reuters on Wednesday.
Modis government has labelled the documentary, which questions his leadership during riots in his home state of Gujarat in 2002, as a "propaganda piece" and blocked its airing. It has also barred the sharing of any clips on social media in India.
Modi was chief minister of the western state during the violence in which about 1,000 people were killed, most of them Muslims. Human rights activists put the toll at around 2,500.
A warning was issued by the Jamia Millia Islamia University in New Delhi on Tuesday against unapproved student gatherings ahead of SFIs scheduled screening of the BBC documentary on Wednesday evening, NDTV reported.
The Delhi Police did not immediately confirm if students were detained but said there was heavy deployment of police and security forces in riot control gear at the university.
The university saw violent clashes in December 2019 between protesters, including students, and the police over a new law that blocks Muslims in countries neighbouring India from gaining citizenship.
On Tuesday, hundreds of students watched the BBC documentary on mobile phones and laptops at the Jawaharlal Nehru University after power was cut in the campus, said student leader Aishe Ghosh.
"It was obviously the administration that cut off the power," Ghosh said. "We are encouraging campuses across the country to hold screenings as an act of resistance against this censorship," Ghosh added.