Emily Ratajkowski accuses fashion photographer Jonathan Leder of sexual assault in this essay. When asked to comment, this is how he responded.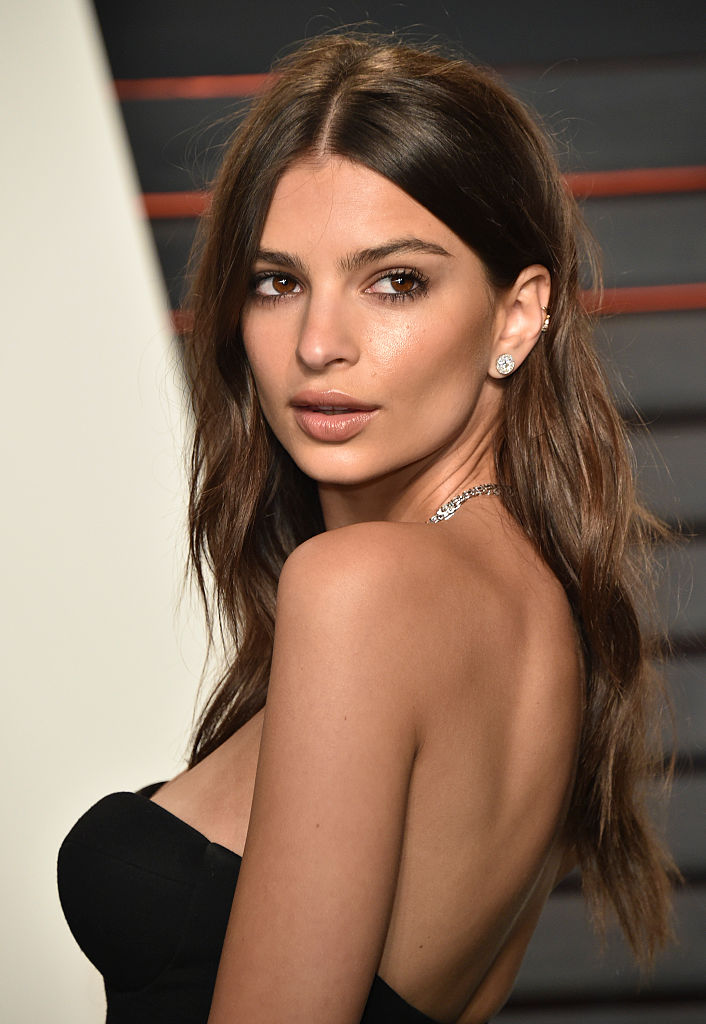 My mother's ex-husband, Jim (who, until I turned 8, I'd thought was my uncle), had Google alerts set for me. Every time my name appeared in the news — if you can call gossip websites "news" — he was notified immediately via email. Jim was well meaning but an alarmist; he wished to maintain a relationship with me, and these alerts provided him with perfect opportunities to reach out.
I was walking through Tompkins Square Park with a friend and her dog and sipping a coffee when Jim's name lit up my phone. "See you're getting sued. My advice …" he began. Jim was a lawyer, familiar with people calling him up to ask for legal advice and therefore used to doling out his opinion even when it wasn't solicited. "I guess this comes with the territory of being a public persona," he wrote in a follow-up text.
I sat down on a bench and Googled my name, discovering that I was in fact being sued, this time for posting a photo of myself on Instagram that had been taken by a paparazzo. I learned the next day from my own lawyer that despite being the unwilling subject of the photograph, I could not control what happened to it. She explained that the attorney behind the suit had been serially filing cases like these, so many that the court had labeled him a "copyright troll." "They want $150,000 in damages for your 'use' of the image," she told me, sighing heavily.
In the photo, I'm holding a gigantic vase of flowers that completely covers my face. I'd purchased the flowers for my friend Mary's birthday at a shop around the corner from my old apartment in Noho. The arrangement was my own; I'd picked flowers from various buckets around the shop while telling the women behind the counter that my friend was turning 40. "I want this bouquet to look like her!" I'd said, grabbing a handful of lemon leaves.
I liked the shot the paparazzo got but not because it was a good photo of me. I'm completely unrecognizable in it; only my bare legs and the big old-fashioned tweed blazer I was wearing are visible. The wild-looking flowers substitute for my head, as if the arrangement had grown skinny legs and thrown on dirty white sneakers — a bouquet hitting the concrete streets, taking a walk out on the town.
I posted the image to Instagram a few hours later, placing text on top of it in bold white caps that read mood forever. Since 2013, when I appeared in a viral music video, paparazzi have lurked outside my front door. I've become accustomed to large men appearing suddenly between cars or jumping out from behind corners, with glassy black holes where their faces should be. I posted the photograph of me using the bouquet as a shield on my Instagram because I liked what it said about my relationship with the paparazzi, and now I was being sued for it. I've become more familiar with seeing myself through the paparazzi's lenses than I am with looking at myself in the mirror.
While we were together several years ago, my boyfriend befriended a guy who worked at an important international art gallery. The gallerist said we might want to take a look at its upcoming show of Richard Prince's "Instagram Paintings." The "paintings" were actually just images of Instagram posts, on which the artist had commented from his account, printed on oversize canvases. There was one of me in black-and-white: a nude photograph of my body in profile, seated with my head in my hands, my eyes narrowed and beckoning, an image that was taken for the cover of a magazine.
Everyone, especially my boyfriend, made me feel like I should be honored to have been included in the series. Richard Prince is an important artist, and the implication was that I should feel grateful to him for deeming my image worthy of a painting. How validating. And a part of me was honored. I'd studied art at UCLA and could appreciate Prince's Warholian take on Instagram. Still, I make my living off posing for photographs, and it felt strange that a big-time, fancy artist worth a lot more money than I am should be able to snatch one of my Instagram posts and sell it as his own.
The paintings were going for $80,000 apiece, and my boyfriend wanted to buy mine. At the time, I'd made just enough money to pay for half of a down payment on my first apartment with him. I was flattered by his desire to own the painting, but I didn't feel the same urge to own the piece as he did. It seemed strange to me that he or I should have to buy back a picture of myself — especially one I had posted on Instagram, which up until then had felt like the only place where I could control how I present myself to the world, a shrine to my autonomy. If I wanted to see that picture every day, I could just look at my own grid.
Top Tweets About The Story