Norway attack suspect 'showed signs of radicalisation' | First Thing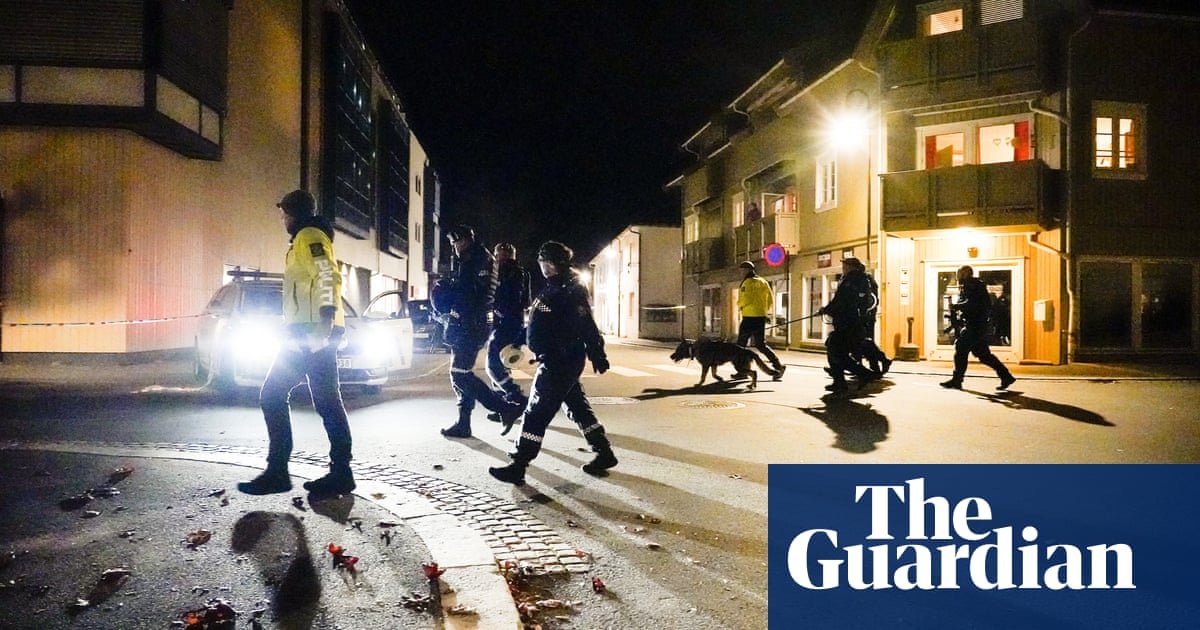 A Danish man suspected of a bow and arrow attack that killed five people and injured two others in the Norwegian town of Kongsberg is a Muslim convert who previously showed signs of radicalisation, police have said.
The 37-year-old suspect, who had been flagged as having been radicalised, was remanded in custody on Wednesday night. Police believe the man, who lived in Kongsberg, acted alone.
Two people remain in intensive care, including an off-duty police officer. Police told the Norwegian news agency NTB that the attacker also used other weapons, but did not say what they were.
When and where were the attacks? Police were alerted to the attacks, which happened across a number of crime scenes in Kongsberg including a supermarket, at 6.15pm local time. The suspect was arrested 30 minutes later.
The Alisal blaze has covered more than 24 sq miles in the Santa Ynez mountains west of Santa Barbara, threatening more than 100 homes, ranches and other buildings. Rural communities have been ordered to evacuate the area.
In northern California, fire crews increased containment of a blaze that has destroyed 25 mobile homes, 16 RVs and a park building in Sacramento county. No injuries were reported. A blaze in the Islander mobile home park in San Joaquin county left a man with severe third-degree burns over most of his body after five mobile homes were damaged.
Amid a supply chain crisis that threatens to disrupt the holiday season, Joe Biden has given companies an ultimatum: sort out the bottlenecks, or get "called out".
Top Tweets About The Story