#COVID19: German lockdown loopholes criticized as deaths hit new high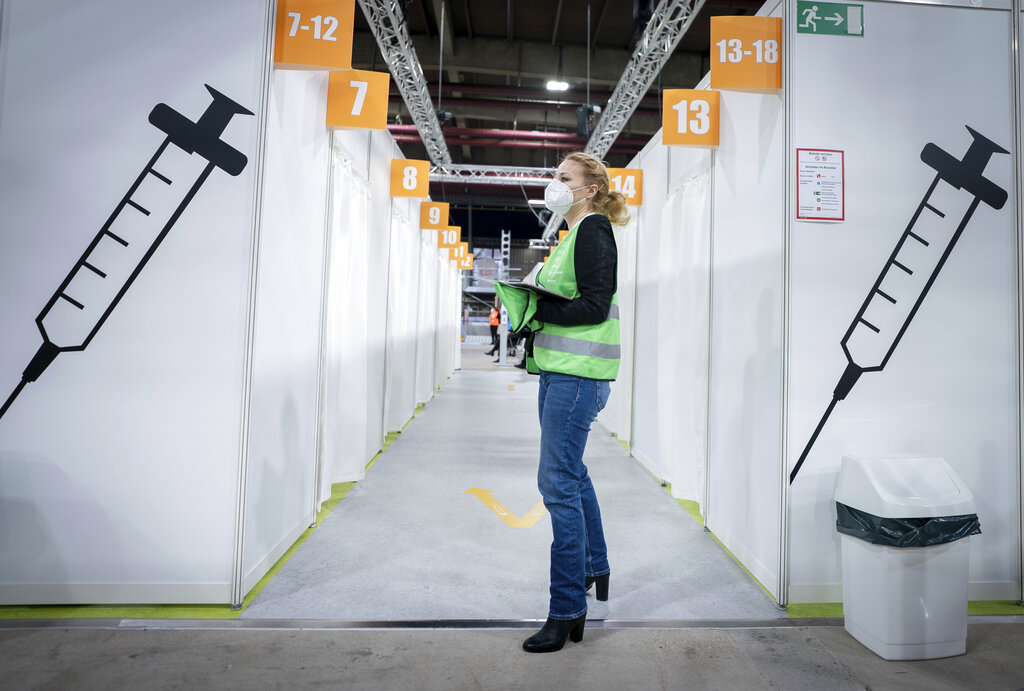 Turkish President Tayyip Erdogan will be vaccinated for Covid-19 live on television later today, a spokesman for his ruling AK Party said, aiming to alleviate any public doubts over the effectiveness of the vaccine.
Turkey began administering the shots developed by China's Sinovac to health workers, as it rolls out a nationwide vaccination programme against the disease that has killed more than 23,000 people in the country. It has so far vaccinated more than 200,000 health workers.
The head of Germany's vaccine regulator described the success rate of AstraZeneca's Covid-19 vaccine as excellent, after some Australian scientists voiced scepticism about its efficacy, Reuters reports.
Speaking during an online press briefing, the president of Germany's Paul Ehrlich Institute, Klaus Cichutek, said there had been some debate over the best usage pattern for the vaccine.
Germany has too many loopholes in its coronavirus lockdown rules, the head of the country's disease control agency said, as figures published showed the highest number of daily deaths since the start of the pandemic.
The Robert Koch Institute said 1,244 deaths from Covid-19 were confirmed in one day. There were also 25,164 newly confirmed cases, putting Germany's total known infections close to two million. Lothar Wieler, president of the institute, said data indicated people in Germany are travelling more than during the first phase of the pandemic in spring, contributing to the virus's spread.
German authorities have imposed restrictions on social contacts, largely closed schools and limited travel for those in areas with high infection rates, but the rules aren't uniformly enforced across the country's 16 states.
Tech giants including Microsoft Corp, Oracle Corp and healthcare companies Cigna Corp and Mayo Clinic are part of a coalition pushing for digital records of people who get vaccinated against Covid-19, Reuters reports.
The project, called Vaccination Credential Initiative, aims to help people get encrypted digital copies of their immunisation records stored in a digital wallet of their choice, the companies said in a statement. Individuals without smartphones would receive paper printed with QR codes containing the credentials, they said.
In the United States, where vaccines from Pfizer Inc and Moderna Inc have been authorised for emergency use, vaccinated individuals receive a vaccination card or printout. The current system does not readily support convenient access, control and sharing of verifiable vaccination records, the companies said.
People who have had Covid-19 are highly likely to have immunity to it for at least five months, but there is evidence that those with antibodies may still be able to carry and spread the virus, a study of British healthcare workers has found, Reuters reports.
Top Tweets About The Story