Gottfried Böhm, Master Architect in Concrete, Dies at 101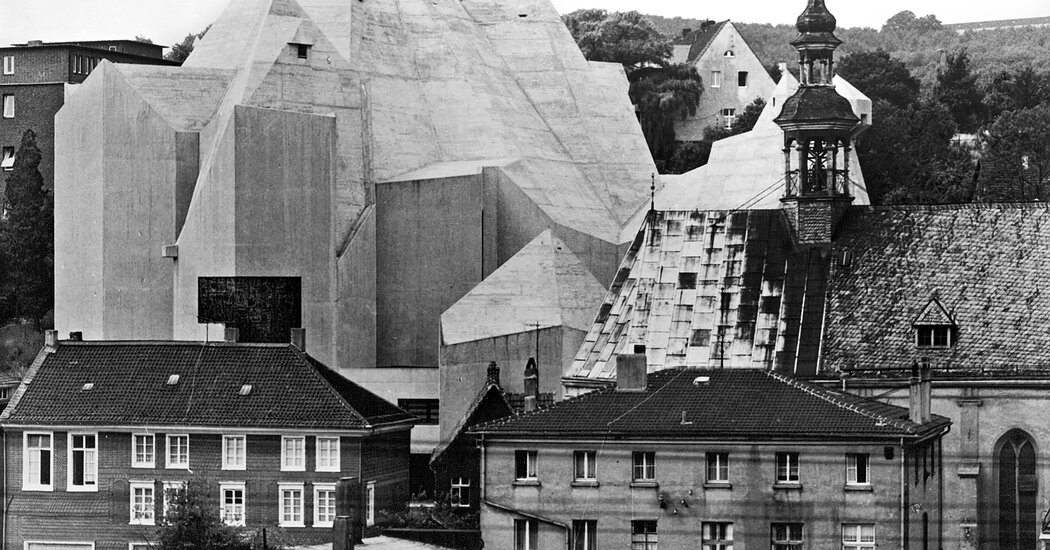 A recipient of his field's highest award, he was known for his Brutalist designs, of churches in particular, in a postwar Germany trying to rebuild itself.
MUNICH — Gottfried Böhm, the Pritzker Prize-winning architect who was known for his strikingly sculptural concrete buildings and as a leader of a generation of German architects whose task was nothing less than to rebuild their country in the wake of World War II, died on Wednesday at his home in Cologne. He was 101.
Mr. Böhm was considered one of his country's leading architects long before he won that coveted award, often considered the Nobel for architecture, in 1986. Like his father, the expressionist architect Dominikus Böhm (1880-1955), he was highly regarded as a builder of churches. His first, completed in 1949, was Madonna in the Ruins, a chapel that is now part of the Kolumba museum complex in Cologne, a city whose postwar reconstruction he was particularly involved in.
Mr. Böhm built the chapel on the site of an early medieval parish church, dating to the year 980, that was destroyed by Allied bombs in 1943. His design incorporated the church's few surviving elements, including the exterior walls, the northeast pillar of the main nave and the 15th-century life-size statue of the Virgin Mary that lent the reconsecrated church its name.
"Mountains of rubble flowered beautifully there," Mr. Böhm said of postwar Cologne in a 2014 documentary film, "Concrete Love — The Böhm Family." "It was a mountain world. It fascinated me."
During the Pritzker Prize ceremony, in Goldsmiths' Hall in London, Prince Richard, the Duke of Gloucester, himself an architect as well as a member of the British royal family, paid tribute to Mr. Böhm, citing "the confidence with which he sites his new structures onto the remains of older structures, linking the future with the past."
Arguably the defining work of Mr. Böhm's career was the Roman Catholic Pilgrimage Church at Neviges, known in German as the Wallfahrtsdom or the Mariendom, close to the city of Wuppertal in northwest Germany.
Completed in 1968, it is a monumental Brutalist Gesamtkunstwerk or total of work of art, whose jagged concrete roof has been likened to a tent, a crystal and an iceberg. Set at the top of a hill, the church rises imposingly above the picturesque houses of medieval Neviges.
Mr. Böhm lavished as much attention on the church's forum-like interior as he did on its folding roof and sculptural facade, with their rough concrete textures and sharp angles. He designed the stained-glass windows, lamps and door handles and even the chairs. With room for 8,000 worshipers, it is the second largest church north of the Alps.
Top Tweets About The Story