How a growing fight against a little-known ISIS affiliate pulled in US Green Berets and foreign mercenaries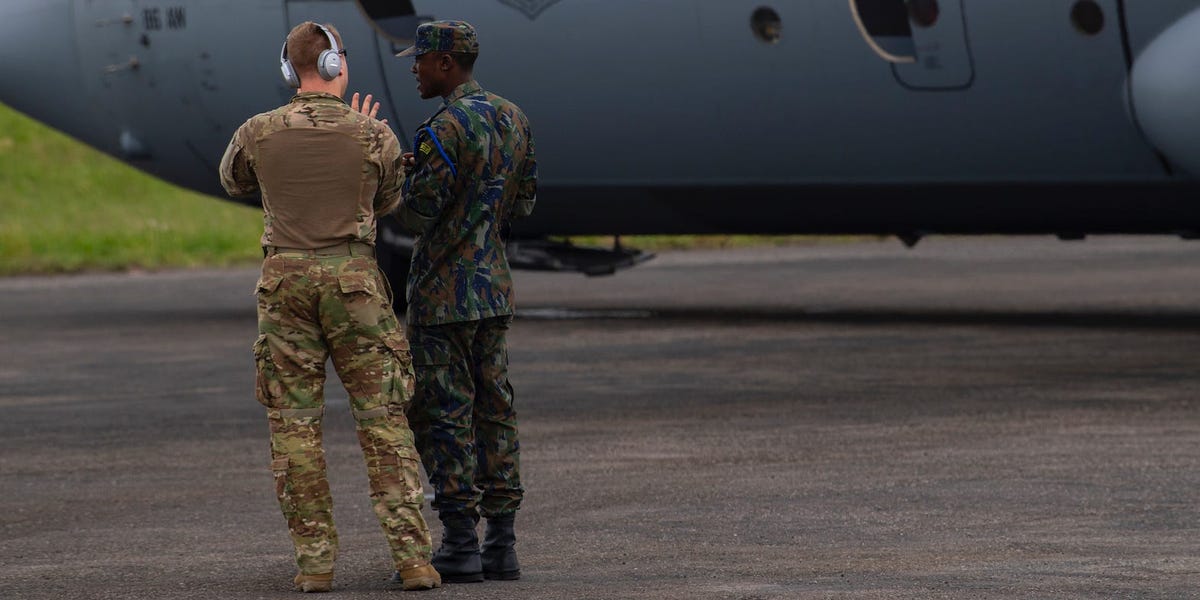 The fighters attacked civilians with machetes and assault rifles, leaving behind beheaded and bullet-ridden bodies. Thousands of people have fled the besieged city for the coast.
The violence lasted several days and culminated at the Amarula Palma Hotel, an oasis for expats and foreign workers, where helicopters evacuated people barricaded inside and searched for others hiding nearby. Reports put the death toll anywhere from scores to hundreds.
The bloodshed was a surprise to most but likely not to the US Army Green Berets who have been in Cabo Delgado for weeks training Mozambiques army, according to a March report by The New York Times.
According to The Times, "two dozen" of the elite soldiers were in the region as part of an ongoing effort to contain the militant group Ansar al-Sunna, known locally as al-Shabbab (unrelated to the Somali jihadist group), which recently confirmed its affiliation with ISIS.
A US soldier talks to a Mozambique soldier next to a US C-130J in Maputo, Mozambique, April 5, 2019. US Air Force/Tech. Sgt. Chris Hibben
The soldiers were part of what the Special Forces refers to as a Joint Combined Exchange Training, or JCET. Special Operations Command Africa initiated the JCET in Mozambique in March, sending two Special Forces teams, each with 12 soldiers, to Cabo Delgado.
A source close to Army Special Forces told Insider that the JCET has been reinforced with a Crisis Response Force — the Special Forces equivalent of a Tier 1 counter-terrorism force.
Top Tweets About The Story