Opinion: After years of getting everything they wanted, the Middle East's biggest egos will have to learn to do with less as the new president focuses on crises at home.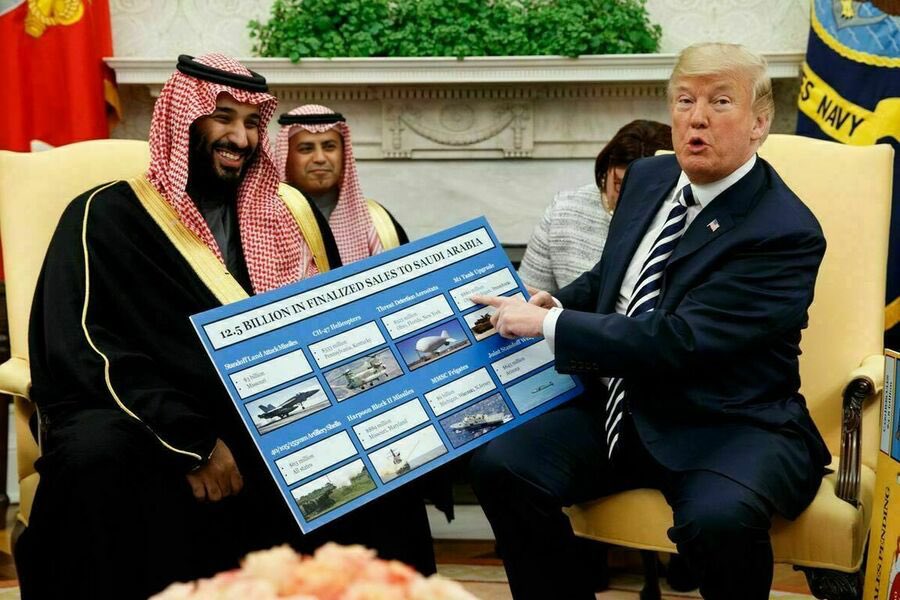 After years of getting everything they wanted, the Middle East's biggest egos will have to learn to do with less as the new president focuses on crises at home.
Aaron David Miller served as a State Department Middle East analyst, adviser and negotiator in Republican and Democratic administrations and is the author of The End of Greatness: Why America Can't Have (and Doesn't Want) Another Great President.
Richard Sokolsky, a non-resident senior fellow at the Carnegie Endowment for International Peace, was a member of the Secretary of State's Policy Planning Office from 2005-2015.
Elections have consequences. And nowhere are the consequences of Joe Biden's election more worrisome than in Jerusalem and Riyadh. In the past week, the president has signaled to Israeli Prime Minister Benjamin Netanyahu and Saudi Crown Prince Mohammed bin Salman—the region's two biggest egos—that the sugar high of the Trump years is over.
Biden isn't interested in fundamentally altering these relationships. But he is looking to rebalance the Israeli and Saudi accounts, restore Israeli and Saudi respect for U.S. interests absent during the Trump years, and signal to Bibi and MBS—who are now wondering where they stand among Biden's priorities—that they are no longer the center of America's world and should think very carefully before they take actions to undermine U.S. interests. Biden isn't looking for a fight. And whether he takes tougher actions against Israel and Saudi Arabia will depend on whether they willfully ignore or undermine U.S. interests in creating greater security and stability in the region.
It's still stunning to reflect on the fact that Trump's initial stops on his first foreign trip as president in May 2017 were to Saudi Arabia and Israel. From that point on, Trump's presidency was a gift that just kept on giving. Never in the history of U.S. relations with either country has so much been given with so little asked for in return—and with so much bad behavior swept under the rug.
Without making Israel earn U.S. favors with any concessions of its own, the Trump administration orchestrated a campaign of maximum pressure on Iran; declared Jerusalem Israel's capital and opened an embassy there; turned a blind eye to Israel's settlement expansion; recognized Israeli sovereignty over the Golan Heights; promulgated a peace plan that all but conceded 30 percent of the West Bank to Israel before negotiations with Palestinians had even begun; downgraded U.S. diplomatic relations with the Palestinian Authority; drastically curtailed U.S. assistance to the Palestinian people; and perhaps most significantly, made a major effort to facilitate normalization between Israel, the Gulf states and other Arab countries.
The Saudis also got in on the action. The Trump administration gave a blank check to Riyadh to pursue its disastrous military campaign in Yemen and aided and abetted it with U.S. military assistance for Saudi operations; acquiesced in MBS's repression at home and covered up his role in the murder of journalist Jamal Khashoggi; and lavished arms sales on the Saudis over Congress' objections.
If Trump made Israel and Saudi Arabia top foreign policy priorities, Biden seems intent on downgrading their importance. Much has been made of the nearly one month delay in Biden calling Netanyahu; Trump's third call was to Netanyahu, and former President Obama reached out to then Prime Minister Ehud Olmert on day one. One delayed call does not a relationship make or break. But Biden was sending a message nonetheless: I'm busy with domestic recovery and the Middle East is not a top priority, he was saying. I'm pro-Israeli, but not necessarily a pro-Netanyahu president.
Biden has also set out to put some distance between the U.S. and Saudi Arabia. Candidate Biden issued some very strong words about the Kingdom on the campaign trail, describing it as a pariah nation on human rights and promising to end U.S. support for its catastrophic campaign in Yemen. Days after Biden's inauguration, the administration declared an end to American support for Saudi operations in Yemen and pledged to review current arms sales to Riyadh. And in an unmistakable sign of displeasure with the reckless and ruthless Crown Prince, White House press spokesperson Jen Psaki spoke of "recalibrating" U.S. relations with Saudi Arabia and indicated Biden will be speaking with his counterpart King Salman not MBS.
Top Tweets About The Story