#India and #China are taking new risks along their border. It will be hard to restore peace. @arzandc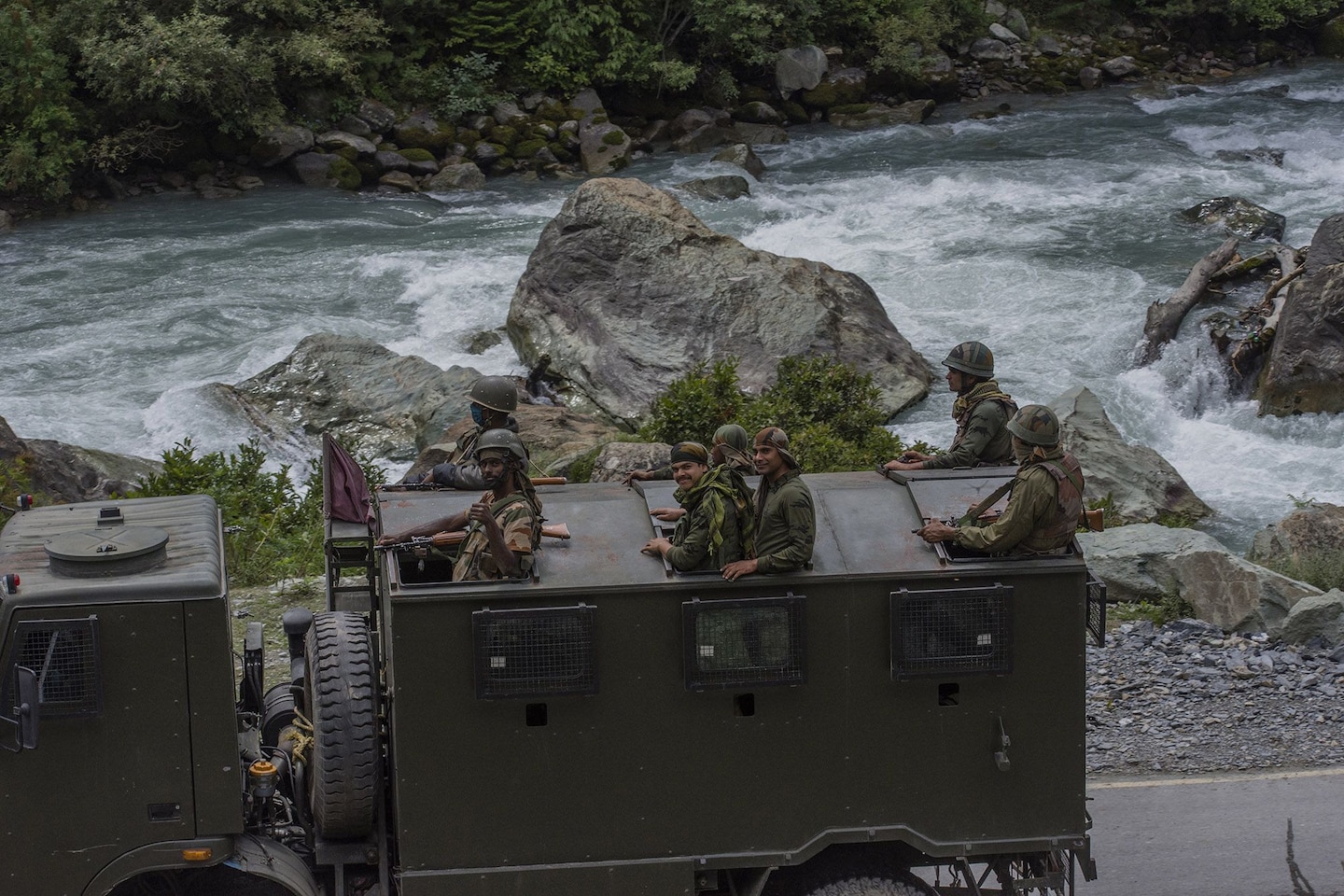 Last week, the India-China border standoff came the closest it has yet to war. As Taylor Fravel explained, the long-standing border dispute dates from the 1962 Sino-Indian War. The dispute came to a boil in May when a large force of Chinese soldiers crossed the Line of Actual Control (LAC), the disputed border between the two countries since 1962. A deadly skirmish in June temporarily raised tensions, but it was the result of tragic happenstance rather than large and risky military maneuvers.
Tensions have escalated more seriously since late August because both sides have jostled for tactical advantage, creating incentives for each side to outflank or even fight the other.
A new phase of the four-month-long border crisis opened when Indian special forces quietly occupied several peaks in the mountainous Chushul sector of Ladakh during the night of Aug. 29-30. These peaks sit on India's side of the LAC, just south of a divided lake — Pangong Tso — but had been left unoccupied in accordance with confidence-building agreements. They were the site of tenacious fighting in the 1962 border war and hold particular tactical significance because they overlook an important pathway through the mountains between India and China.
Occupying the high ground in Chushul was designed to prevent Chinese forces from establishing an even stronger position. India also may have calculated that it could negotiate a withdrawal from those tactically valuable peaks in return for a Chinese withdrawal from areas seized after May.
Tensions rose. Indian and Chinese troops also scrambled to secure high ground overlooking new Chinese fortifications on the north bank of Pangong Tso. They reinforced their positions with additional aircraft and armor and accused each other of firing the first gunshots on the LAC since 1975. Some Indian analysts warned that China might risk war to reverse India's occupation of the Chushul peaks.
In the nick of time, foreign ministers S. Jaishankar of India and Wang Yi of China emerged from a marathon meeting in Moscow on Sept. 10 with a five-point plan to ease tensions and eventually resolve the crisis.
Just as analysts had been lamenting that the confidence-building agreements were now in tatters, the foreign ministers declared the agreements alive and well. In fact, they pledged to work on even more confidence-building measures.
In coming weeks, however, the apparent reprieve may clash with reality. The old agreements prescribed that India and China hold their forces back from sustained contact along the LAC and observe strict weapons-handling rules. But with some 50,000 troops reportedly lined up on each side of the LAC in Ladakh, implementation and compliance will become more difficult. Even with some slow disengagement, the LAC will likely remain permanently more militarized than it was before the crisis.
International relations theory offers two opposing ideas on whether this kind of heavy militarization increases or decreases the risk of war. In the "deterrence model," peace comes through strength, so additional reinforcements should dissuade the enemy from aggression. In this view, India's best option may be to fortify the LAC so that it begins to look more like the Line of Control in Kashmir.
Top Tweets About The Story