🚨🚨@ElonMusk complied when India's right-wing prime minister asked him to block a BBC documentary critical of him, and even deleted MP tweets by me & @mazmhussain.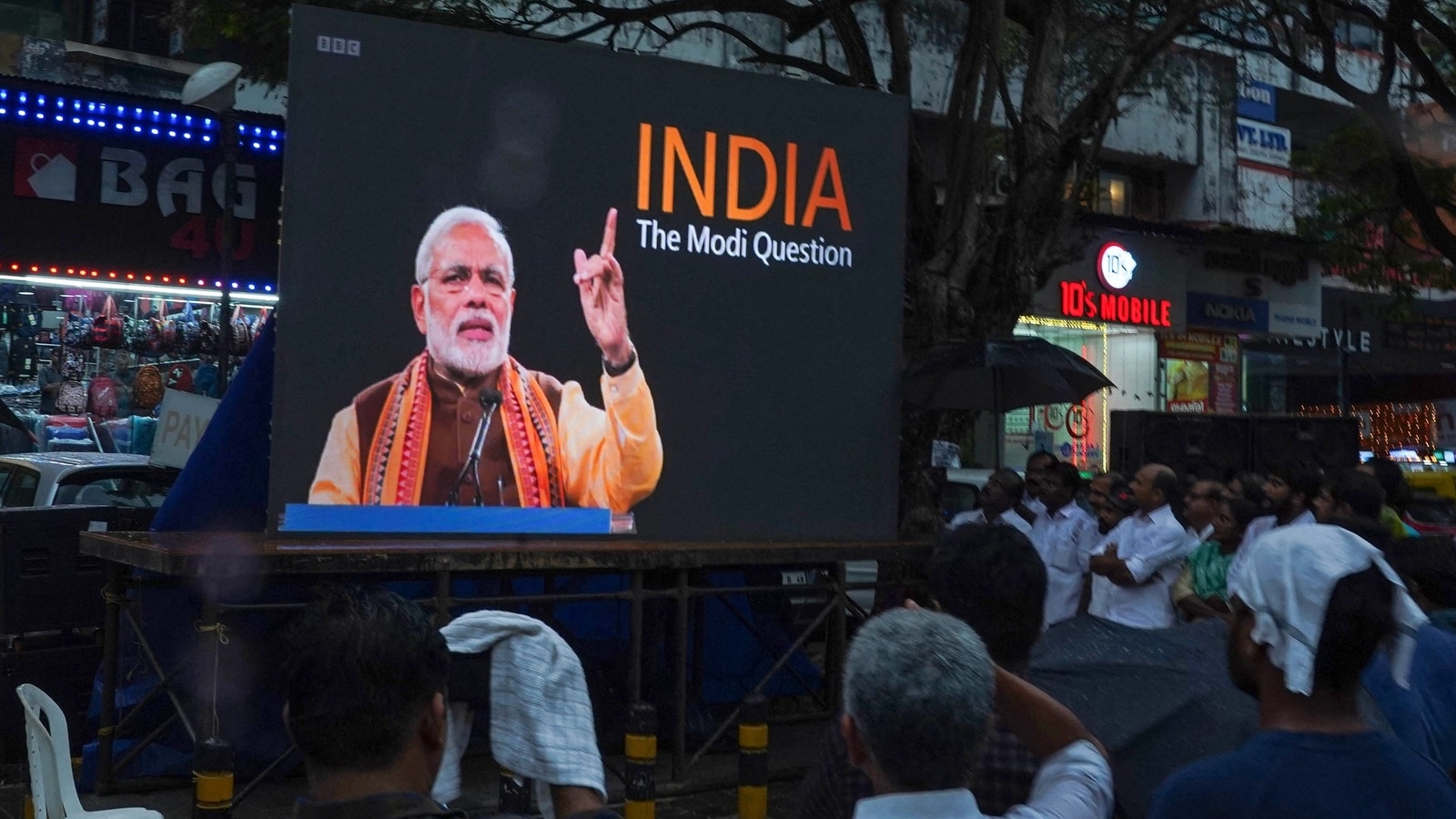 Twitter and YouTube censored a report critical of Indian Prime Minister Narendra Modi in coordination with the government of India, according to a top Indian official. Officials called for the Big Tech companies to take action against a BBC documentary exploring Modi's role in a genocidal 2002 massacre in the Indian state of Gujarat, which the officials deemed a "propaganda piece."
In a series of posts, Kanchan Gupta, senior adviser at the Indian government's Ministry of Information and Broadcasting, denounced the BBC documentary as "hostile propaganda and anti-India garbage." He said that both Twitter and YouTube had been ordered to block links to the film, before adding that the platforms "have complied with the directions." Gupta's statements coincided with posts from Twitter users in India who claimed to have shared links to the documentary but whose posts were later removed and replaced with a legal notice.
"The government has sent hundreds of requests to different social media platforms, especially YouTube and Twitter, to take down the posts that share snippets or links to the documentary," Indian journalist Raqib Hameed Naik told The Intercept. "And shamefully, the companies are complying with their demands and have taken down numerous videos and posts."
This act of censorship — wiping away allegations of crimes against humanity committed by a foreign leader — sets a worrying tone for Twitter, especially in light of its new management.
Elon Musk's self-identification as a "free-speech absolutist" has been a primary talking point for the billionaire as he has sought to explain why he took ownership of the platform last year. Much of his criticism of Twitter revolved around its decision to censor reporting around Hunter Biden, the son of then-presidential candidate Joe Biden.
While Musk has been glad to stand up to suppression of speech against conservatives in the United States — something that he has described as nothing less than "a battle for the future of civilization" — he appears to be failing at the far graver challenge of standing up to the authoritarian demands of foreign governments.
After publication of this story, Musk, who helms Twitter's communications efforts himself, tweeted a response. "First I've heard," Musk wrote. "It is not possible for me to fix every aspect of Twitter worldwide overnight, while still running Tesla and SpaceX, among other things."
YouTube spokesperson Jack Malon told The Intercept that the BBC documentary had been removed from the platform because of a copyright claim by the BBC, but declined to comment on takedown demands from the Indian government.
Pushing back against censorship of the BBC documentary, members of Parliament from the opposition All India Trinamool Congress party Mahua Moitra and Derek O'Brien defiantly posted links to it online.
"Sorry, Haven't been elected to represent world's largest democracy to accept censorship," Moitra posted. "Here's the link. Watch it while you can." Moitra's post is still up, but the link to the documentary no longer works. Moitra had posted a link to the Internet Archive, presumably hoping to get around the block of the BBC, but the Internet Archive subsequently took the link down. She has since posted the audio version on Telegram.
CENSORSHIP@Twitter @TwitterIndia HAS TAKEN DOWN MY TWEET of the #BBCDocumentary, it received lakhs of views The 1 hr @BBC docu exposes how PM @narendramodi HATES MINORITIESHere's?the mail I recieved. Also see flimsy reason given. Oppn will continue to fight the good fight pic.twitter.com/8lfR0XPViJ
Twitter even blocked Indian audiences from seeing two posts by actor John Cusack linking to the documentary. (They remain visible to American audiences.) Cusack said he "pushed out the links and got immediate blowback." He told The Intercept, "I received two notices that I'm banned in India." The actor wrote a book, "Things That Can and Cannot Be Said," with celebrated Indian scholar Arundhati Roy, a fierce critic of the Modi government.